Three Areas of Direction
Beginning with the 2020 installment, SIAF is shifting from having one guest director to having a team of three directors with different areas of expertise. Our hope is that this structure will allow the festival to make new strides, building on the theme and concept developed by the directors.
The two Curatorial Directors will plan and oversee the exhibitions and related programs while communicating closely with artists and curators, playing to their respective areas of expertise – contemporary art and media art. Meanwhile, the Director of Communication Design will act as mediator between SIAF and the viewing public. Her role is to work with the Curatorial Directors from the planning stages, designing and overseeing a range of programs aimed at delivering SIAF to more people. This trio will work together on an equal footing from the early stages of preparation, deliberating not only how to enhance and develop the festival's exhibits and programs, but also how to promote SIAF to the general public in an accessible and attractive form.
The Curatorial Director of Contemporary Art, Taro Amano, will be in charge of overall supervision of the festival.
Contemporary Art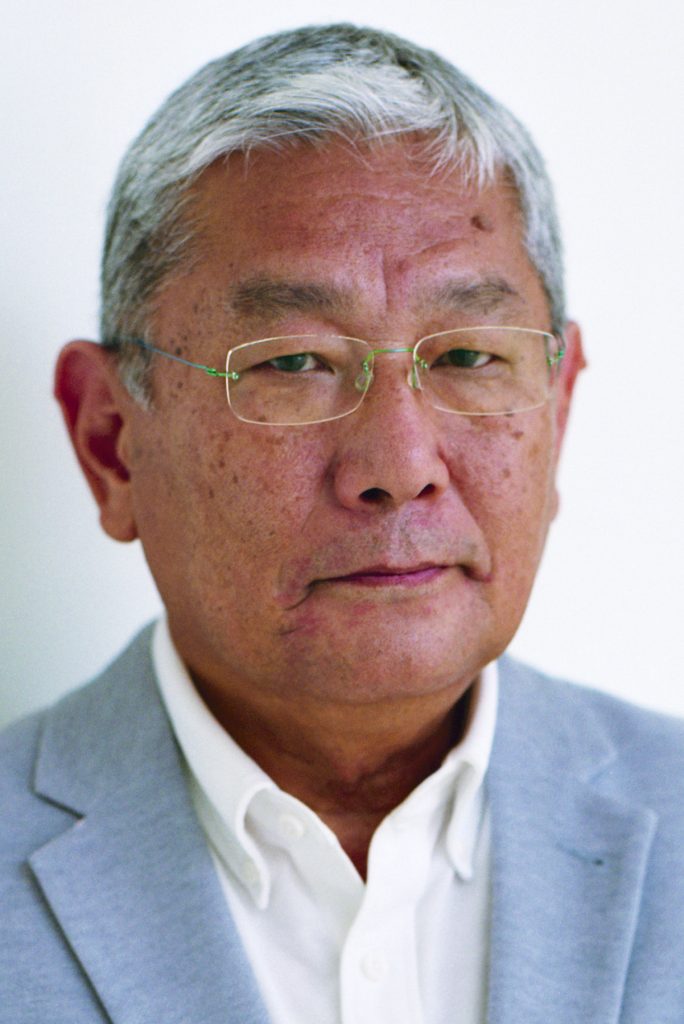 Curatorial Director of Contemporary Art and Director in Chief
Taro Amano
The festival will feature artists of diverse backgrounds, both from Japan and overseas. They will be creating and presenting works that apply the above concepts to scenes familiar to themselves, reinterpreting and reaffirming their meanings. Among these will be initiatives that explore the region's special character, for instance by recontextualizing the geopolitical makeup of Hokkaido within the larger flow of people, things and events, using historic examples (e.g. the kitamaebune shipping route, which connected the northern regions with the rest of Japan back in the Edo and Meiji periods). We will also be collaborating with curators in Hokkaido to include works from collections held by local museums, to shed new light on the cultural value that the island holds.
The passage of time is intrinsic to the idea of cyclical processes that the festival's theme evokes. This is tied to another key focus of SIAF2020: to consider what we can learn about the course of art history and the passage of time that it chronicles. For example, the rise of digital media has produced a world of new visual images that redefine the ideas of "original" and "copy," upsetting such fundamental notions of fine art as autonomy and authenticity. This development raises critical questions regarding not only the future of artworks and artists, but also the issues of archiving and preservation. What artworks should be left to future generations, and how? When the march of progress leaves behind the technologies on which certain artworks hinge – cassette tapes, primitive computers and such – can those works of art survive as works of art in future eras? In this age, when our very thought processes and memories are reliant on technologies such as smartphones and the internet, we need fresh ideas for connecting the past and the future.
Media Art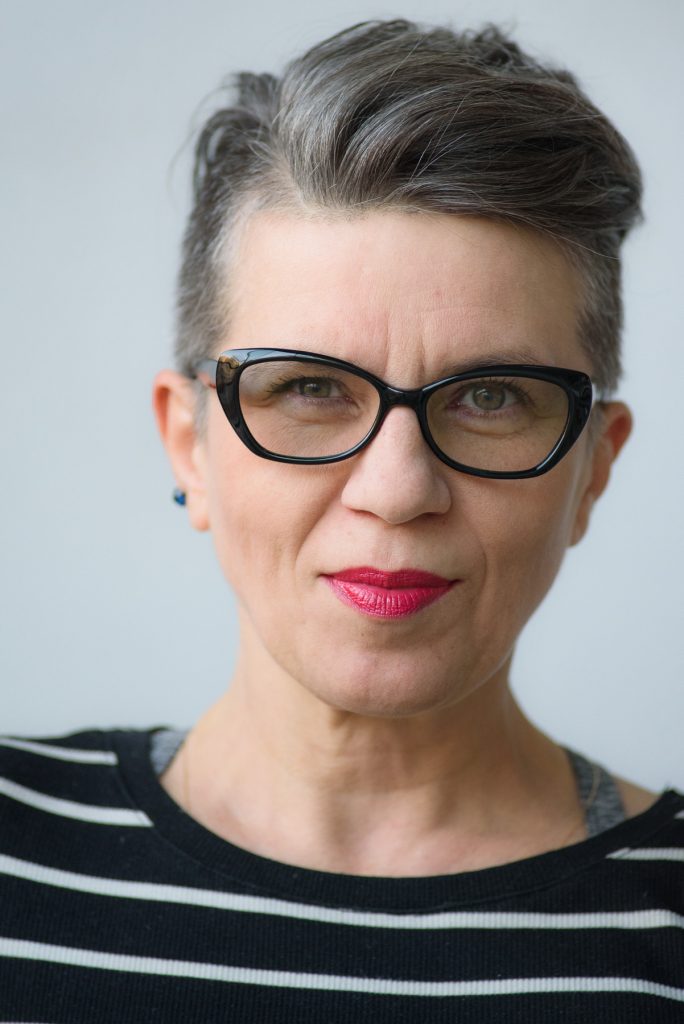 Curatorial Director of Media Art
Agnieszka Kubicka-Dzieduszycka
Humanity's realm between land and sky is constantly undergoing great changes. In discussing the future, it is not enough only to consider history and geopolitics, as argued above; we must also ask how we are to face the present. Today's world is dictated by algorithms and shaped by the ongoing fourth industrial revolution – that is to say, the advancement of digitalization and artificial intelligence. One could draw analogies between the clouds above our heads and cloud technology – the worldwide communication infrastructure – and between the snow that accumulates on the earth and the proliferation of information through ever-diversifying channels. For this reason, at this installment of SIAF there will be a separate "media art" category for all artworks that relate to technology. This is not to assert some conclusive distinction between contemporary art and media art, but rather to express our focus on the significance of such artistic endeavors.
SIAF2020 will explore how communication and technology – and all the specialized skills, methods and tools associated with them – have always shaped and redefined humanity's awareness, societies, cultures, conceptions regarding everyday life and nature. This is why we have chosen to spotlight media art as one concrete means of observing society from an artistic perspective. A city that has long engaged with this relationship between technology and cities, Sapporo applied to the UNESCO Creative Cities Network in 2013 and became the first Asian city to be designated as a "Media Art City." Media art does not exist for the simple purpose of appreciating and promoting understanding for technology; rather, it questions the role of technology in our daily lives from a variety of unique perspectives. Moreover, it would not be too far to say that it is the form of expression most closely relevant to our present day-to-day life, an area of art that reflects humanity's creativity and its quest to understand the world. Through interaction with works of media art, we believe that people can acquire insights and means by which to get along better with the technologies and devices that directly relate to their daily lives – smartphones, cameras and so on – and gain a critical perspective on contemporary challenges.
As Nam June Paik, a pioneer of media art who left behind works that reflect his calm insight on the relationship between society and ever-evolving technologies, once remarked as follows:
"Our life is half natural and half technological. Half-and-half is good. You cannot deny that high-tech is progress. We need it for jobs. Yet if you make only high-tech, you make war. So we must have a strong human element to keep modesty and natural life."
(quoted in McGill, Douglas C., "Art People," The New York Times, October 3, 1986.)
Communication Design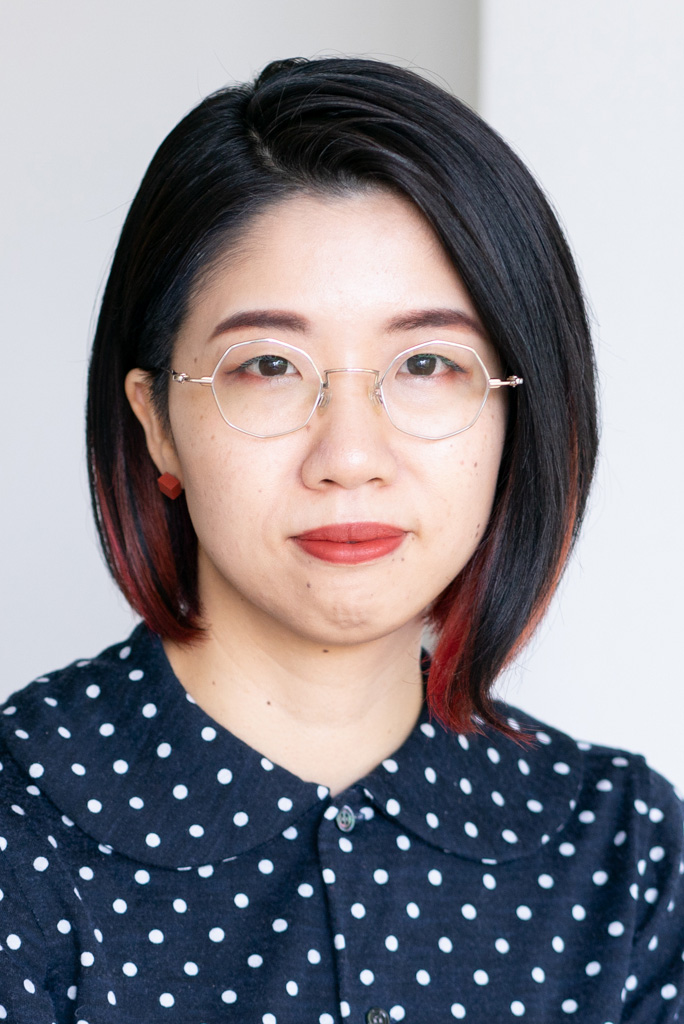 Director of Communication Design
Kanoko Tamura
Finally, SIAF's goal is not simply to put the above questions and perspectives to the visitors. By including the communication aspect in its directorial decisions from the preliminary stages, we intend to explore what role SIAF itself ought to play within the cycles of society.
It is to this end that we have newly installed the communication design section, which will serve as the third pillar of the festival's organizational architecture. At the heart of SIAF2020's communication design policy is the idea of "art mediation," a practice whose goal is to weave connections between artworks, their viewers and their creators. The aim is to establish a platform that interconnects all those involved with SIAF through five actions: getting to know the other, seeing/participating, studying/contemplating, creating a setting for dialogue, and communicating oneself to others. The idea is then to actively explore the questions that arise from multiple angles. We seek to create a diverse, organic network that will include not only residents of Sapporo and Hokkaido as a whole, local communities, and local businesses, but also those from outside the island, outside Japan. By creating such an open and accessible setting, we hope to arrive at a creative approach to communication, which steps beyond the conventional methods of public relations management.