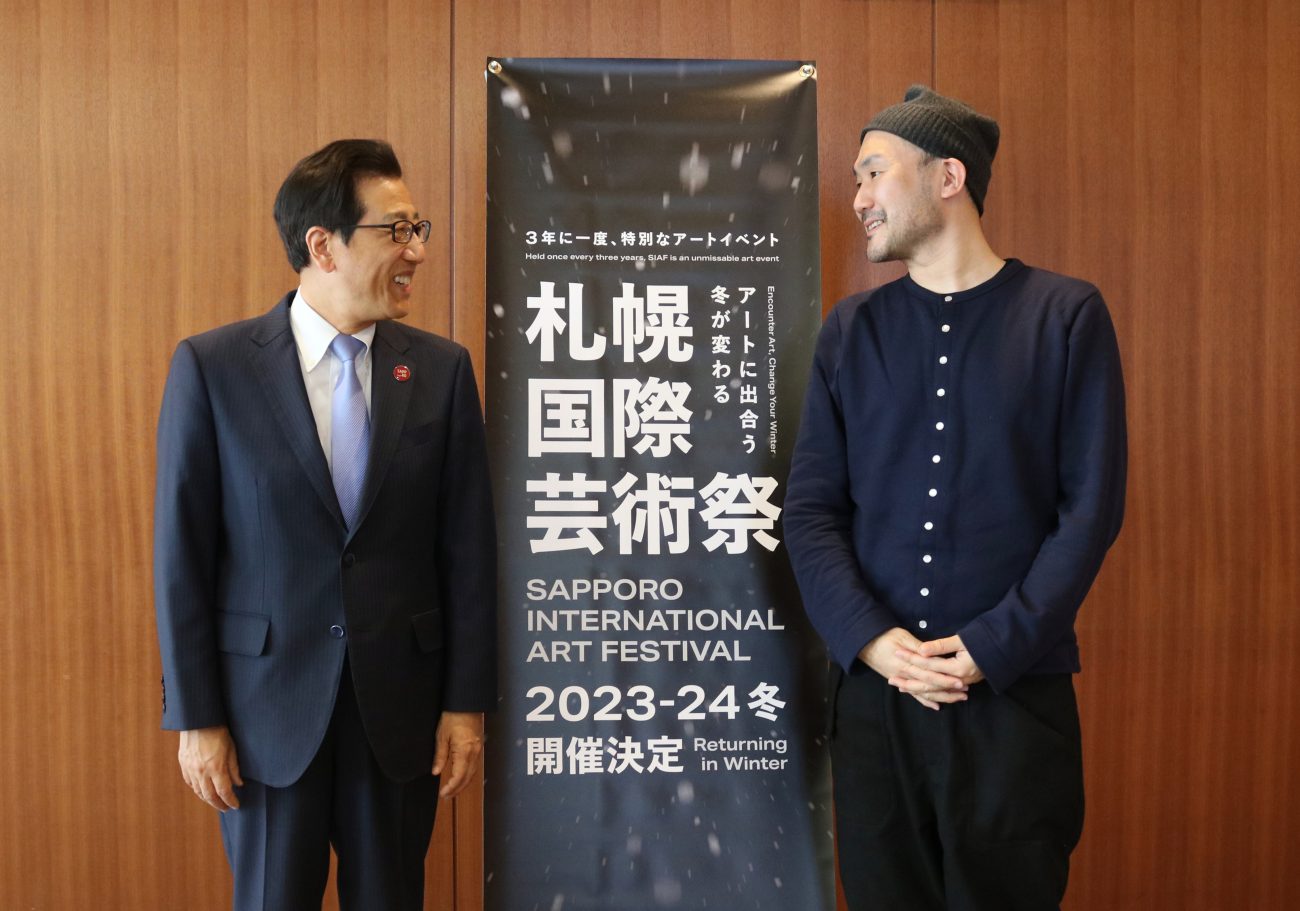 2022.03.16
Director Hideaki Ogawa visited Sapporo !!
In the middle of February, Director Ogawa visited Sapporo and made an inspection tour around the city for SIAF2023-24 to be held two years later.
Upon arrival at New Chitose Airport, the members of SIAF secretariat who had several meetings with him online could meet him in person finally. For lunch, we asked him what he would like to eat and he immediately replied, "Seafood!".
In Linz, Austria, where Mr. Ogawa is based, it is difficult to eat fresh seafood, so we filled our stomachs with kaisendon (a bowl of rice topped with raw seafood) and finally departed for the research trip.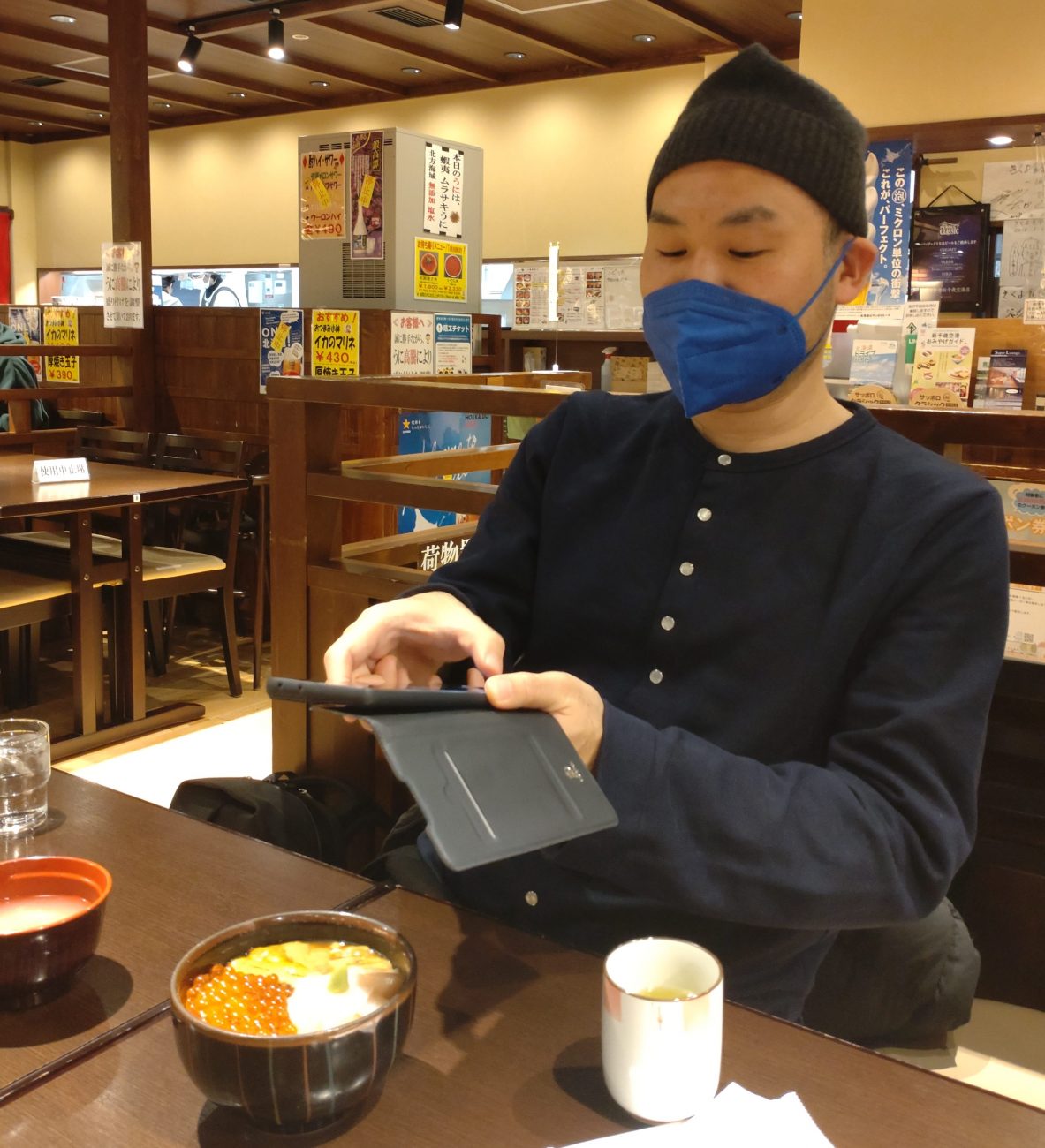 On the first day, we headed in the direction of Makomanai in a landscape full of snow and reached the Sapporo Art Park.
The museum staff guided us through the exhibition "Kimi no Mikata Minna no Mikata" (Your way, Everyone's way).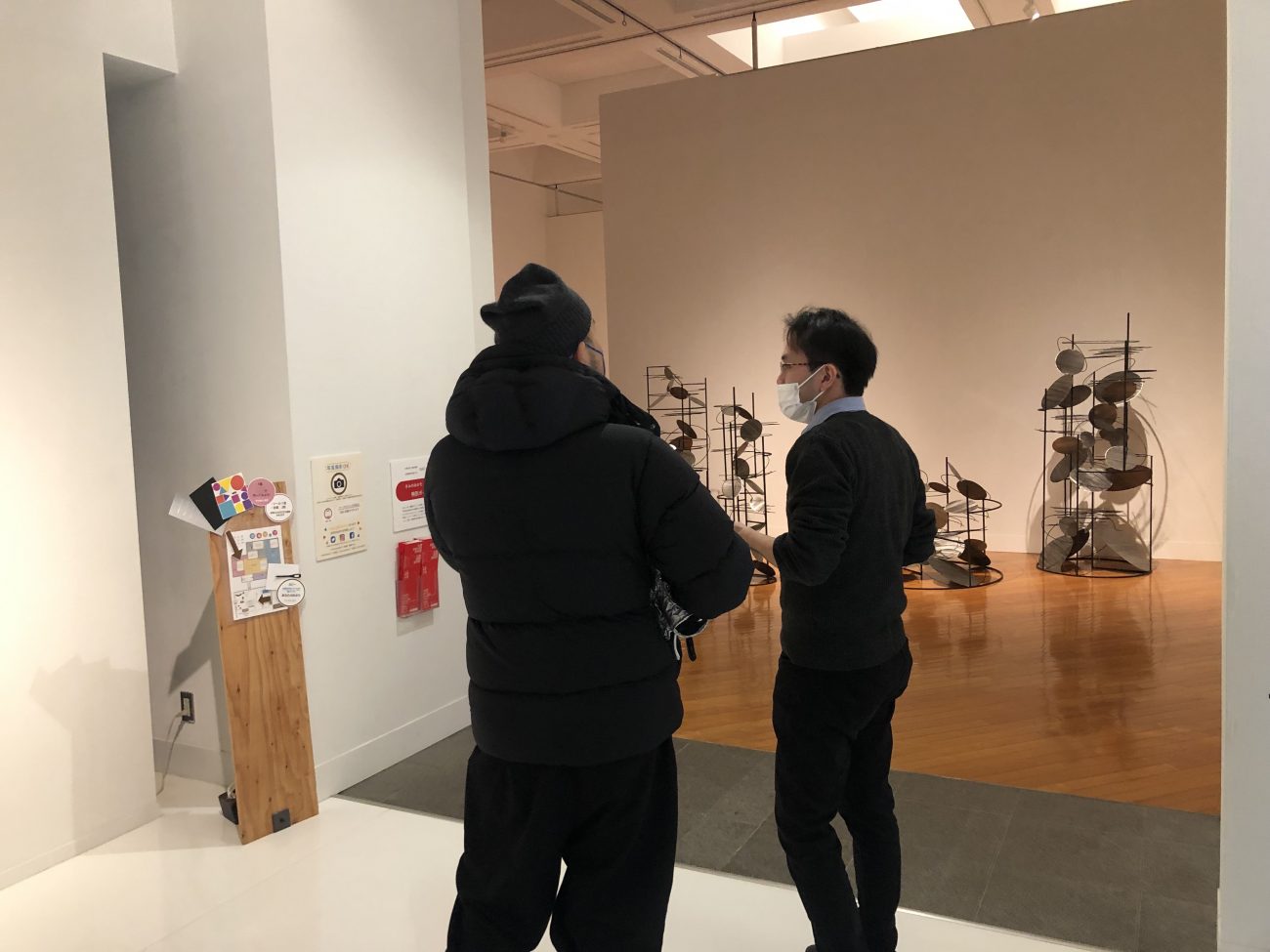 We also visited Sapporo Sculpture Garden where a winter program called Sapporo Art Camp was held. We strolled through the garden with snow, which was brilliantly lit up.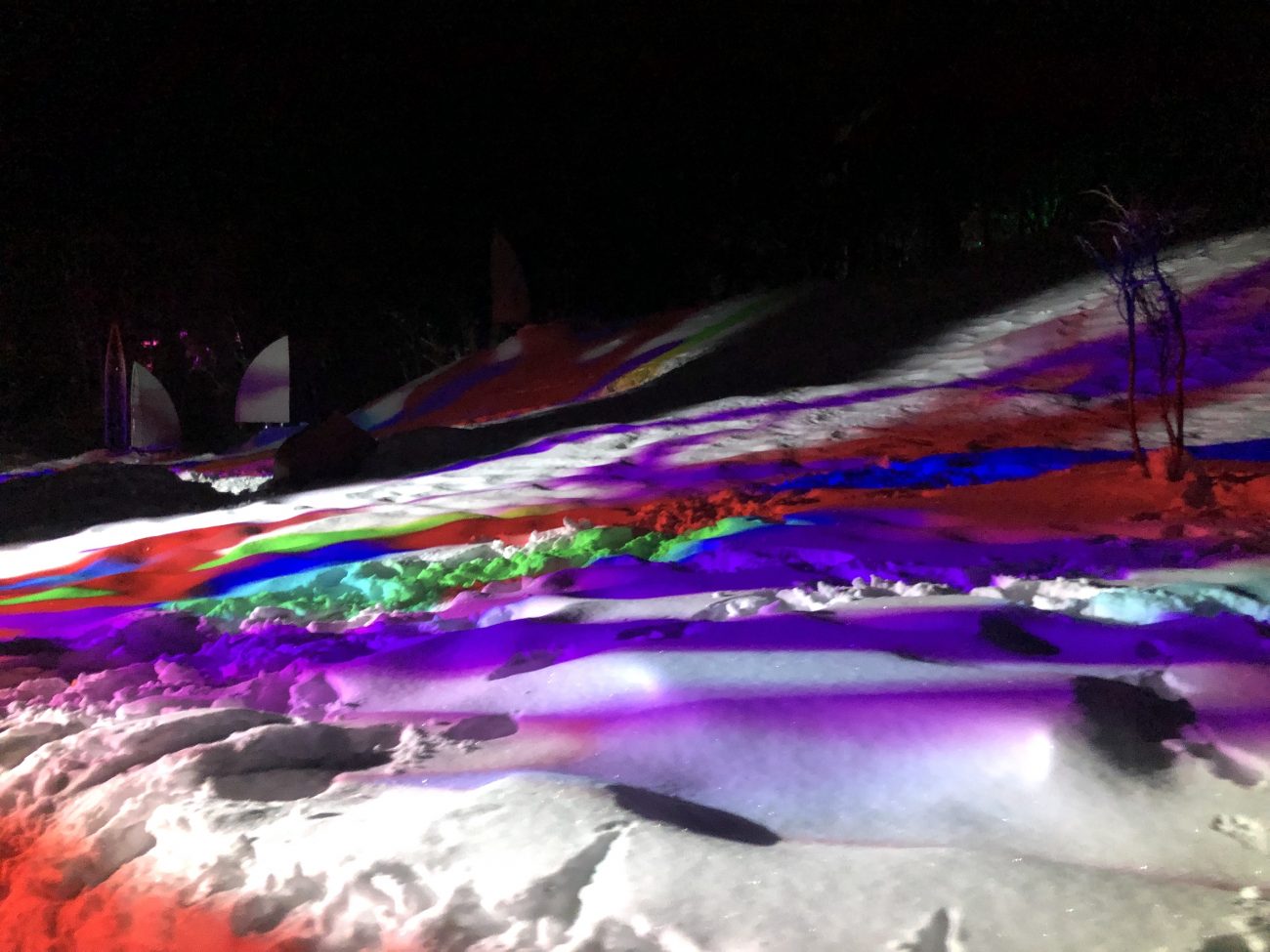 ---
The next day, we went to the Sapporo Cultural Arts Community Center SCARTS, which was hosting the SCARTS x SIAF Lab Winter Exhibition 2022 "City, Nature, Data and Form".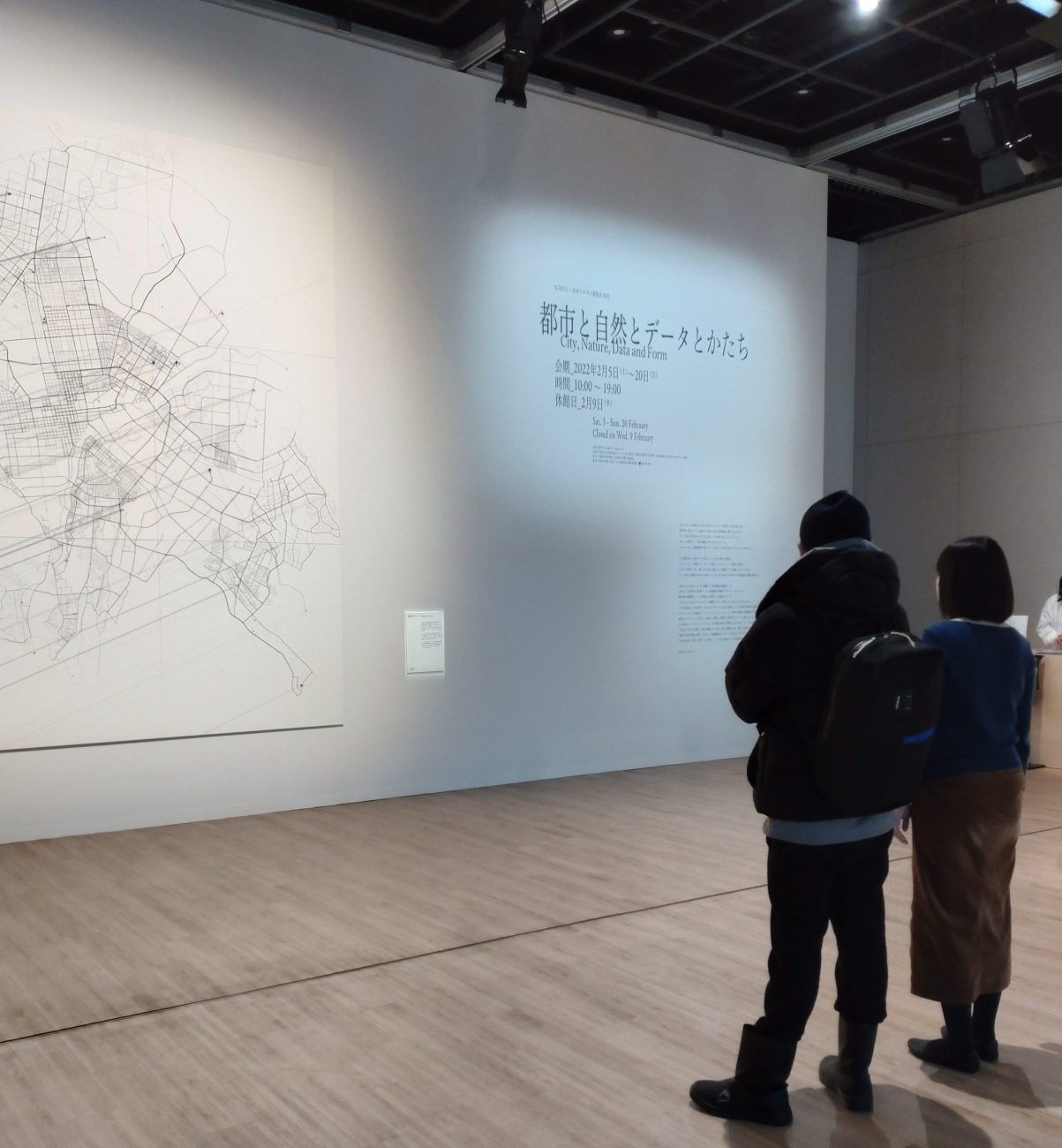 It is a special shot like this at hitaru!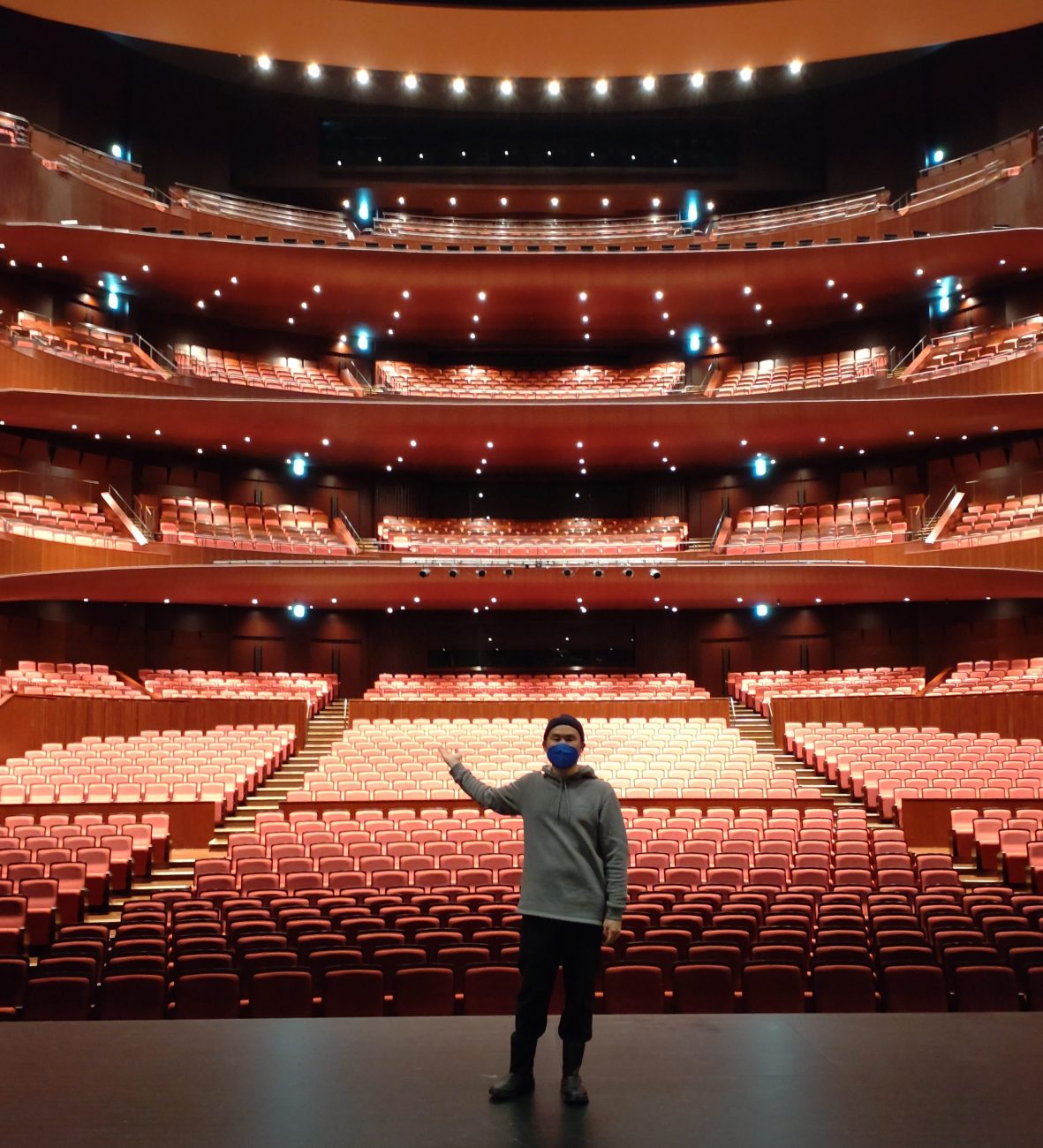 At Moerenuma Park, we were shown around the indoor "Glass Pyramid" as well as the snow storage.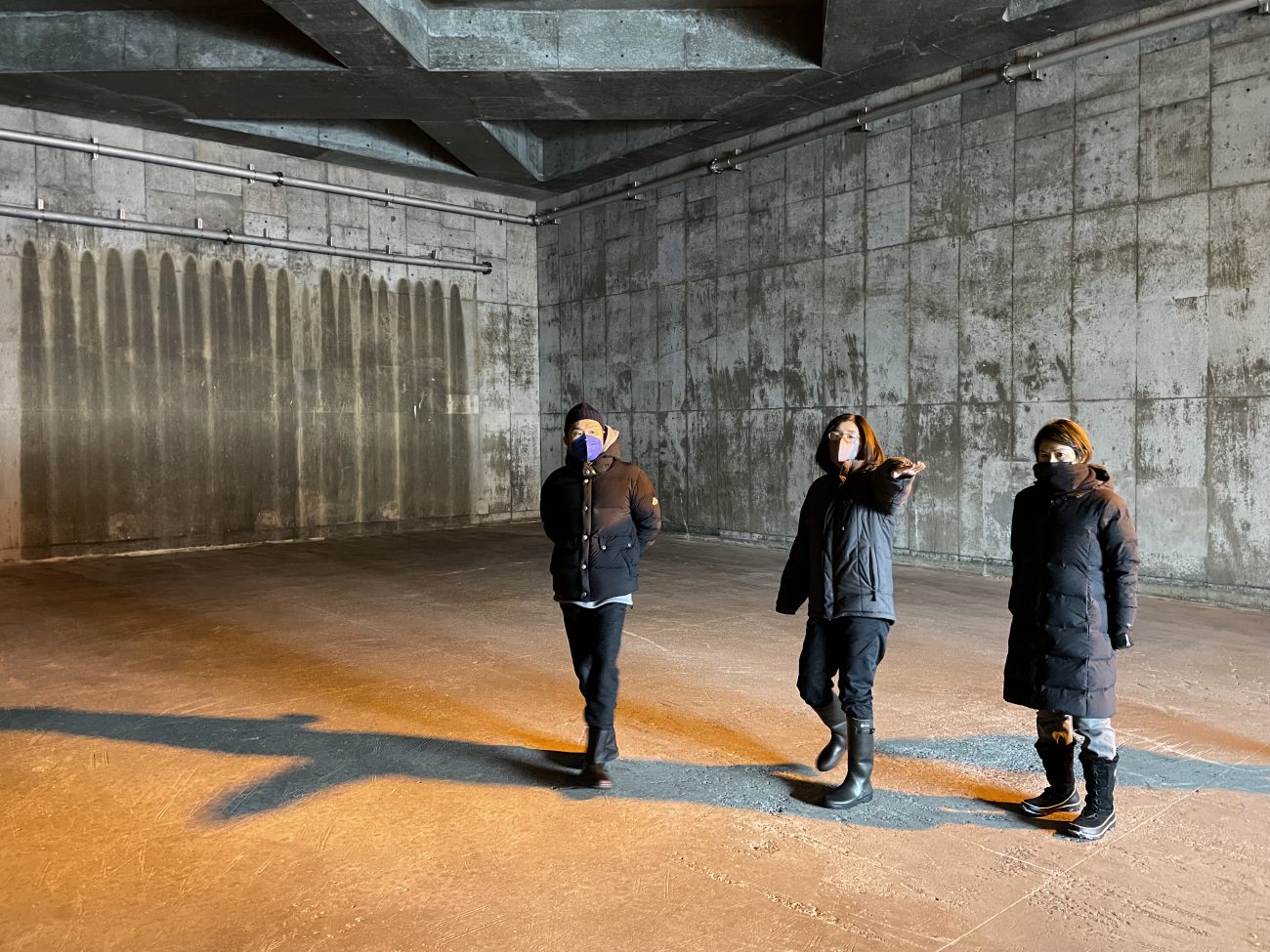 The snow-covered "Play Mountain" also felt like an exercise in the snow as we wandered around.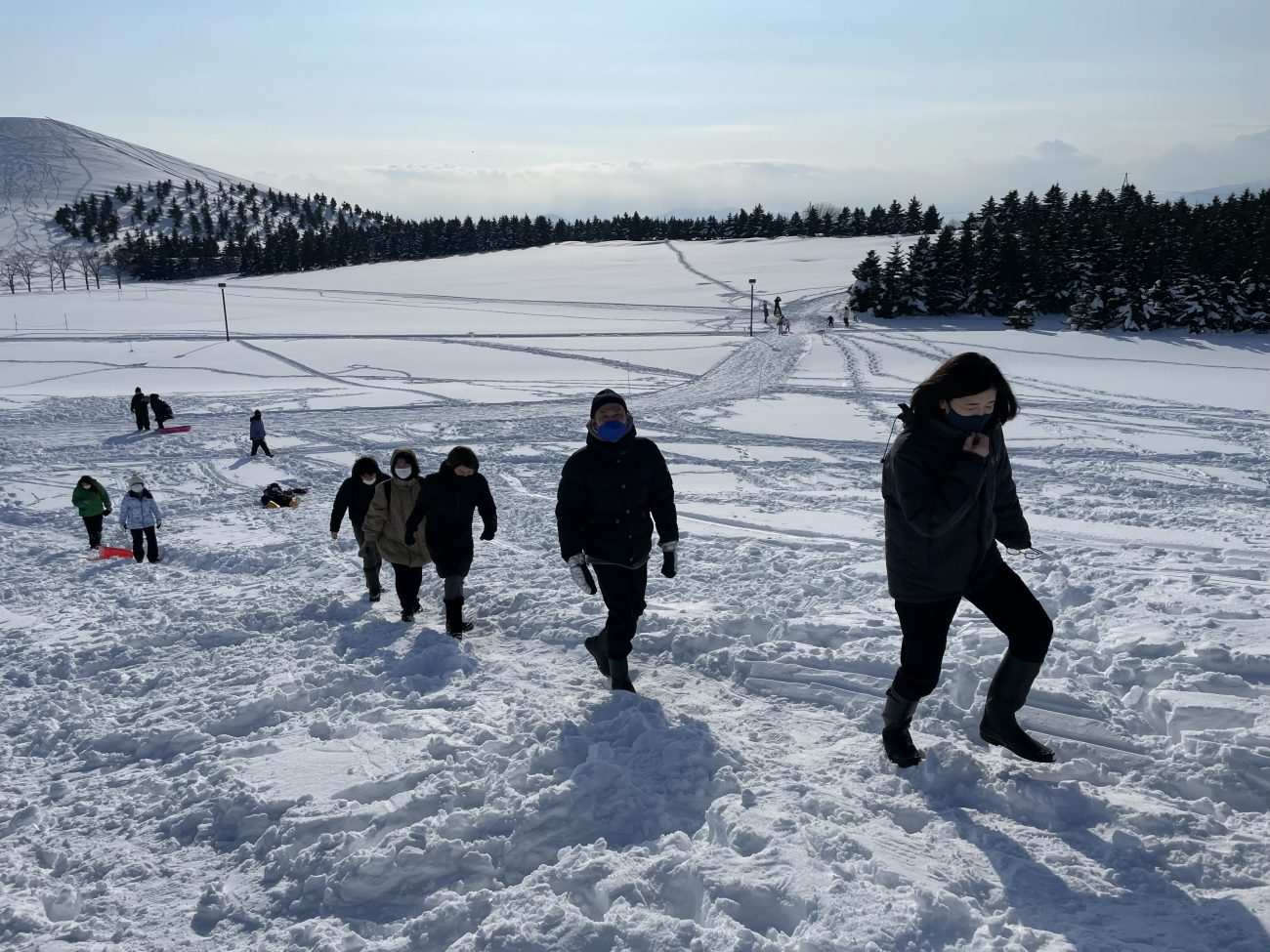 We also made a special visit to the Hokkaido Museum of Modern Art, which is currently closed.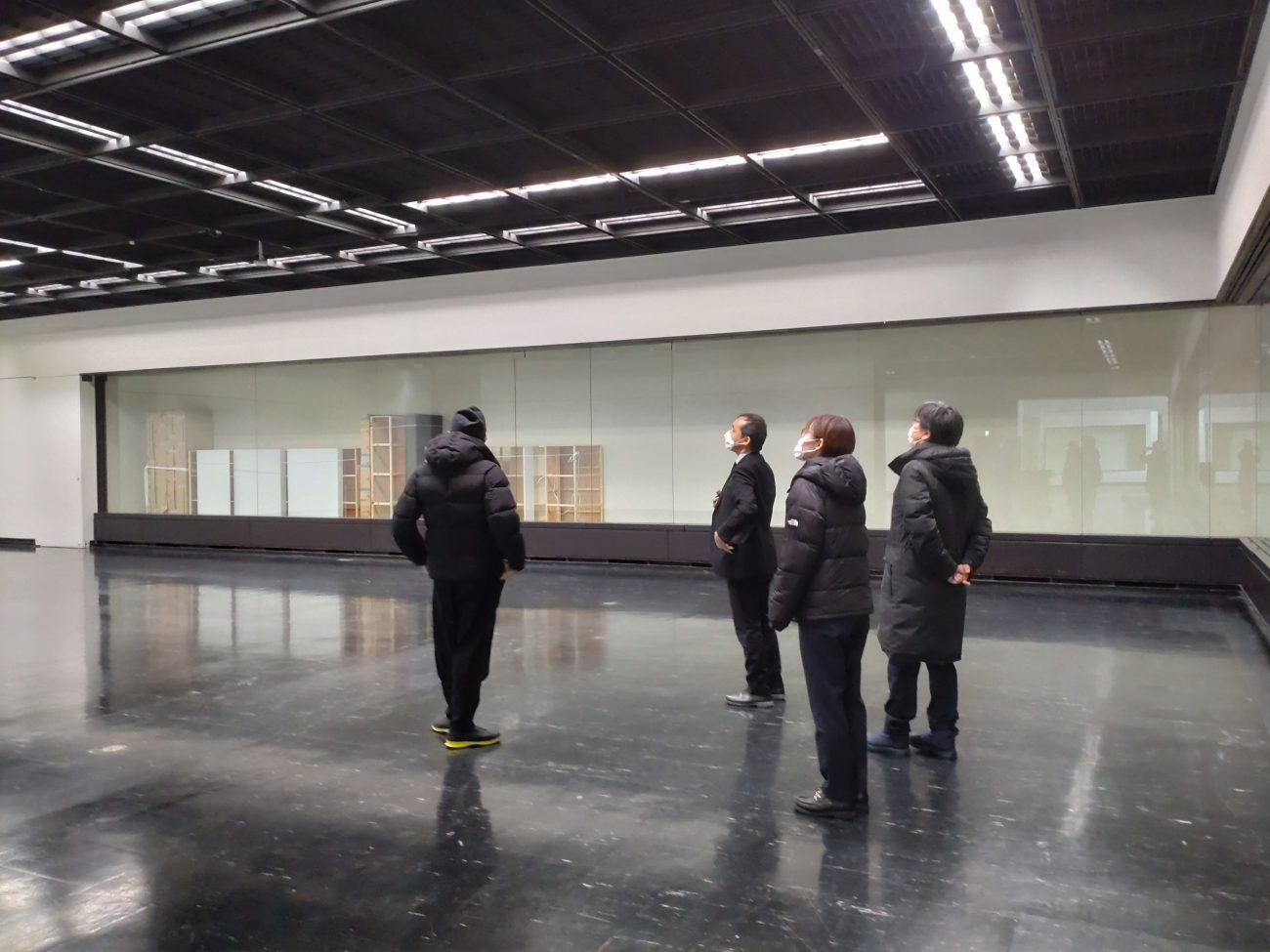 ---
Director Ogawa was feeling more and more inspired after the inspection on Sapporo, which was completely covered with snow.
His meeting with Sapporo Mayor Akimoto turned out to be a passionate courtesy visit where he made sure to share his updated thoughts on the current situation.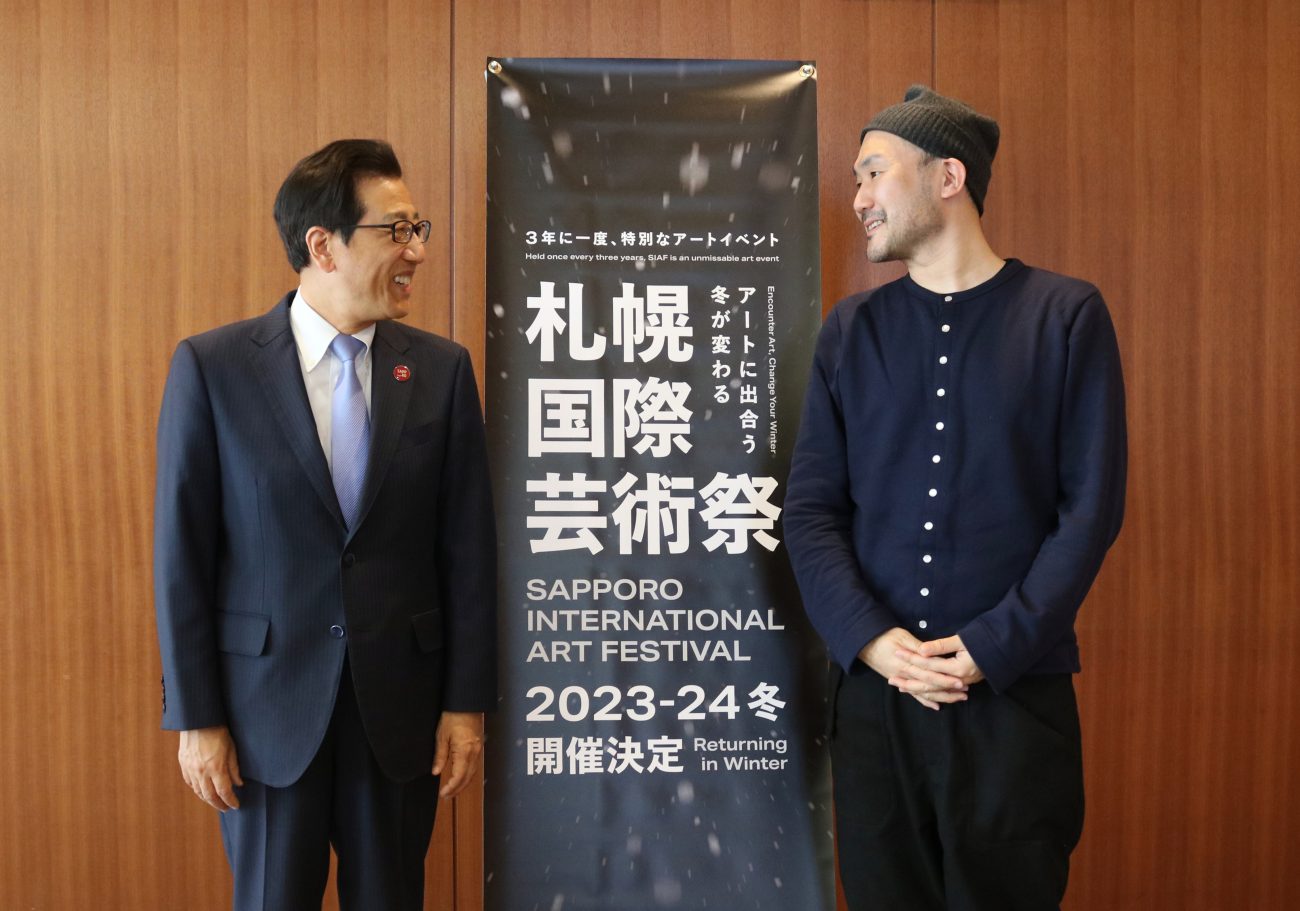 ---
On the last day of the tour, he looked over the snow-covered city of Sapporo from Mt. Okurayama and was planning for the next 2 years.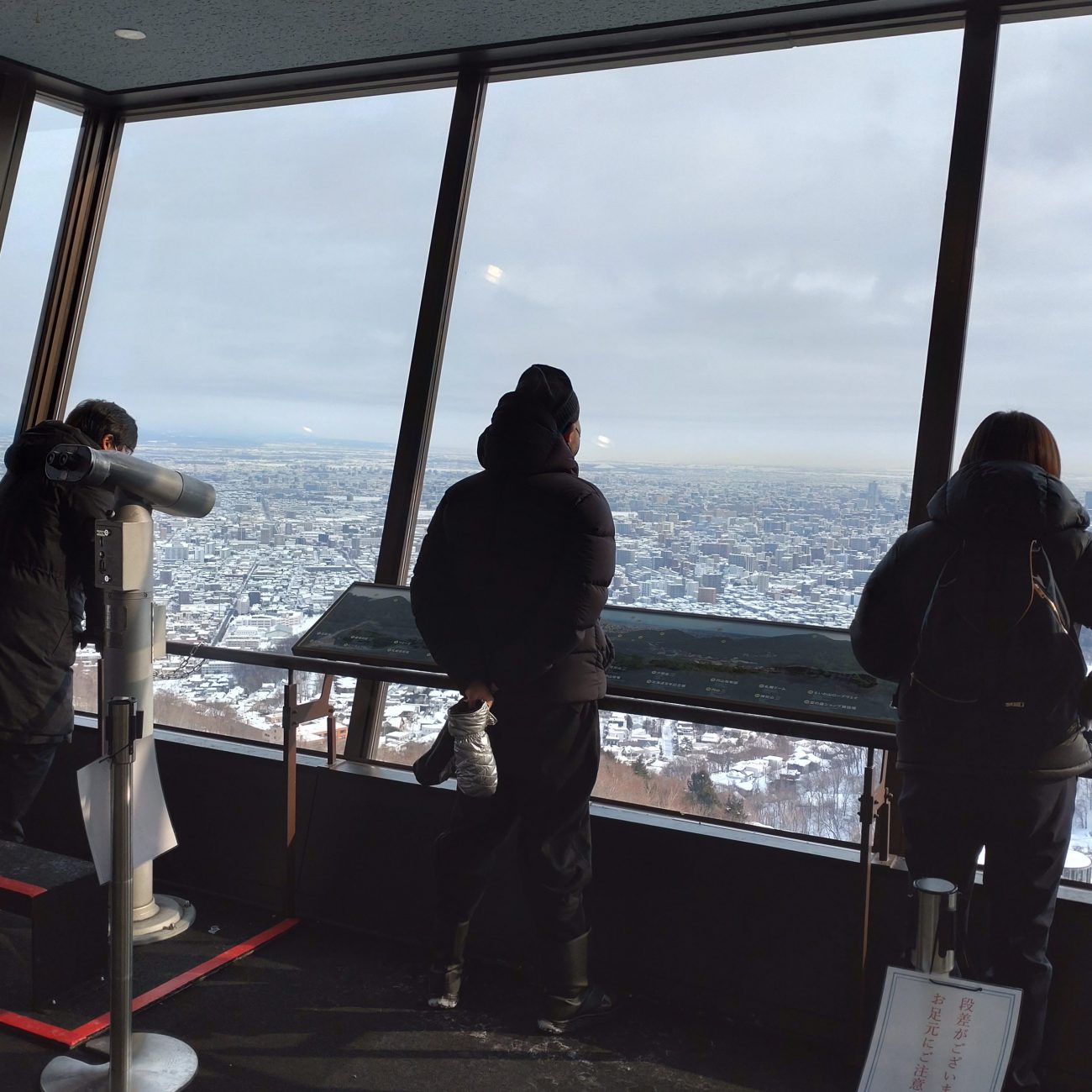 Based on this visit, we will continue to make preparations of SIAF as we go forward.