Sapporo International Art Festival Returns After More Than 6 Years with the Theme "LAST SNOW" to Open in January 2024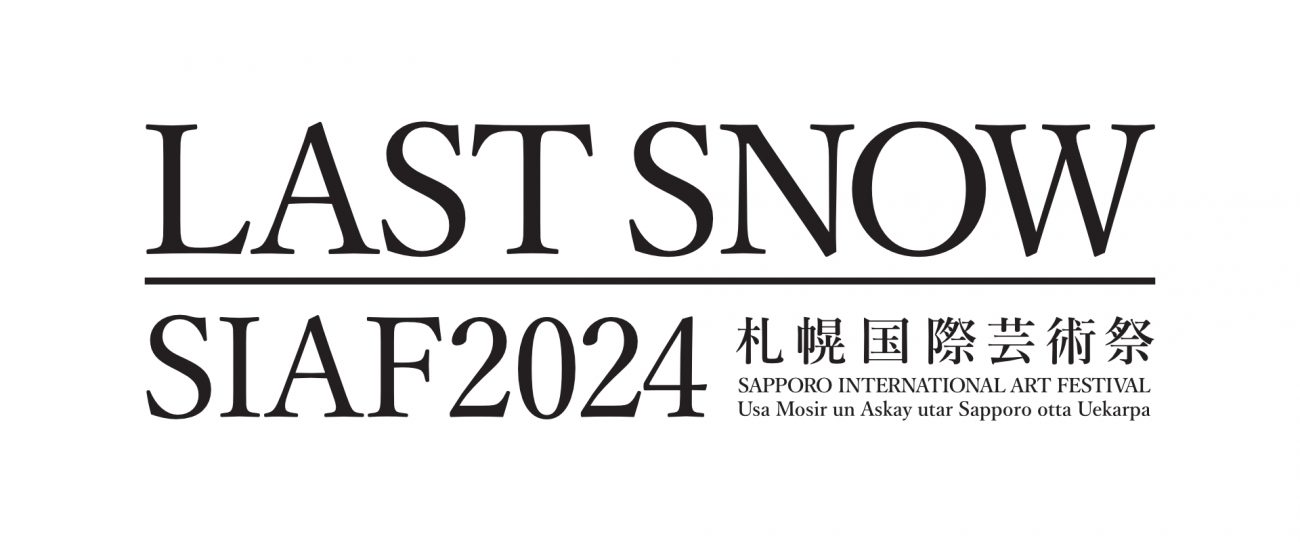 This art festival focuses on transformation and creation for the future for our planet,society, community, and life.
LAST SNOW is a call for creativity and action for the sake of our future.I look forward to collaborating with everyone.

OGAWA Hideaki
SIAF2024 Director
Think About the Future Through Art
The Sapporo International Art Festival, called SIAF for short, is a triennial art event that showcases the latest art from around the world. Launched in 2014, SIAF went through the cancellation of SIAF2020, and after more than 6 years, it returns in January 2024.
 
SIAF2024 is the first edition to be held in winter. The director to helm the festival is
OGAWA Hideaki, who is Co-Director of Ars Electronica Futurelab and has been involved in advanced media art initiatives for years. The theme of the festival is "LAST SNOW".
| | |
| --- | --- |
| While previous editions of SIAF have mainly introduced the contemporary artworks, SIAF2024 will change. In SIAF2024, we will capture the constant crises such as the global pandemic and the military conflict, and we will think about the future through art, which is organically intertwined with science and technology. We will keep you updated with more information on SIAF2024. | |
---
Outline of SIAF2024
(as of June 10, 2022)
Title
  札幌国際芸術祭2024 (Japanese)
  Sapporo International Art Festival 2024 (English)
  Usa Mosir un Askay utar Sapporo otta Uekarpa 2024 (Ainu)
Abbreviation
  SIAF2024
Theme
  LAST SNOW
Sub-theme
  はじまりの雪 (Japanese)
  Where the Future Begins (English)
  Upaste (Ainu)
 About Upaste

Upas means "snow" in Ainu.
The word is composed of two parts: "u-" [together] and "pas" [to run]; upas refers to the visual effect of snowflakes swirling together as they fall, as if chasing one another.
The word upaste is a protologism coined for the Sapporo International Art Festival 2024.
By adding the suffix "-te," the word takes the causative form. The intention is for upaste to intimate snowflakes flying, tumbling, swirling together as one.
Since paste (which has a different etymology than "pas") can be translated as "to be aware of" or "to recognize," adding "u-" [together] also intimates mutual recognition and shared understanding.
This snow-derived Ainu word responds and remixes LAST SNOW, the theme of the Sapporo International Art Festival 2024. Hopefully this invented Ainu word can also invite us to run, tumble, and scramble together in synchrony, reaching out for our future while recognizing one another.

The Ainu sub-theme was prepared by Mayunkiki
(SIAF2020 Ainu Culture Coordinator)
Dates
  Saturday, January 20 – Sunday, February 25, 2024 [37 days]
  *A pre-opening period is being considered for some venues.
Director
  OGAWA Hideaki (Co-Director of Ars Electronica Futurelab/Artist)
Organizers
  Sapporo International Art Festival Executive Committee and City of Sapporo
---