Venues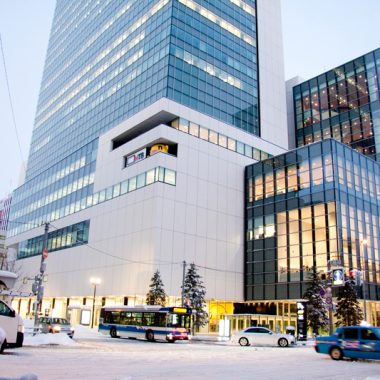 Sapporo Community Plaza
The first exhibition in asia of a legendary piece of media art history
The Sapporo Cultural Arts Community Center SCARTS will serve as the gateway for visitors to SIAF2020. SCARTS will host an exhibition of Senster, a large-scale, computer-controlled kinetic sculpture that responds to surrounding sounds. Originally made at the end of the 1960s, it was believed lost for over 40 years. Recently rediscovered and restored, its presentation at SIAF2020 marks its first appearance in Asia. SCARTS will also introduce cutting-edge performances from Japan and overseas.
Sapporo Community Plaza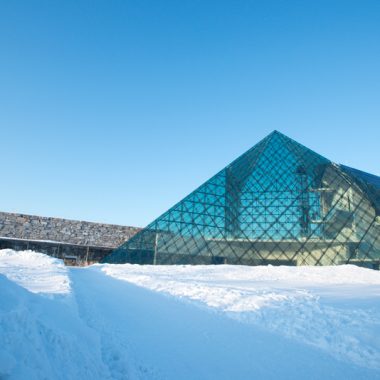 Moerenuma Park
Interactive artworks in a vast landscape of snow
At Moerenuma Park, the visitors will be offered insights in the sphere of human activities that unfold between roots and clouds, resulting now with the global environmental crisis or surveillance as the basis for oppressive societal and business models. Besides the exhibitions at the Glass Pyramid and the snow storage units used to keep snow for cooling the facility during summer, outdoor projects unique to the winter setting will be carried out at Mt. Moere. The work by pioneering artist Seiko Mikami will be presented in Moerenuma Park. Having passed away unexpectedly in 2015, she still continues to have much impact on a whole generation of artists working with media technology today. Her famous installation Desire of Codes was recently restored by a team of specialists according to the artist's intentions and updated with the latest technology. This version of the famous work will receive its world premiere at SIAF2020.
Moerenuma Park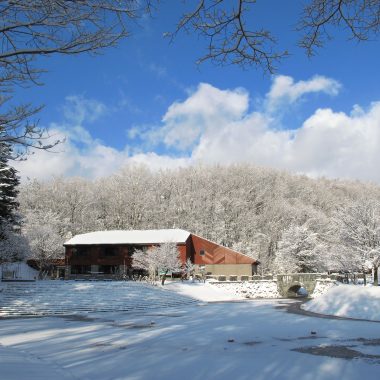 Sapporo Art Park
Encounters with media art in a forest of art
The exhibition at Sapporo Art Park will focus on media art, its different facetes and histories, revealing what is hidden behind sleeky websites and smart devices we use daily. While interacting with the artworks, the visitors will be given the space for playful reflection on the rapid advance of technology and its manifold connections to art and science. Presented in two venues, including the Craft Hall, the exhibition will feature families-friendly artworks to be appreciated by grown-ups and kids alike.
Sapporo Art Park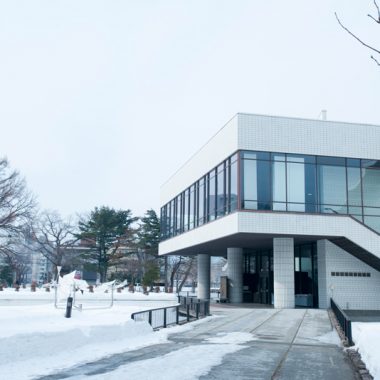 Hokkaido Museum of Modern Art
Dream pairings of past and present, renowned masterpieces and New Works
Having long contributed to the development of culture in Sapporo and Hokkaido, the Hokkaido Museum of Modern Art itself embodies the festival theme "Of Roots and Clouds." The exhibits at the venue will re-examine the mesh of mutual influences from Hokkaido history, geography, environment, and culture. The museum's collection of artists from Hokkaido will resonate and harmonize with a selection of contemporary art in the first such attempt to integrate the museum collection with an art festival on this scale.
Hokkaido Museum of Modern Art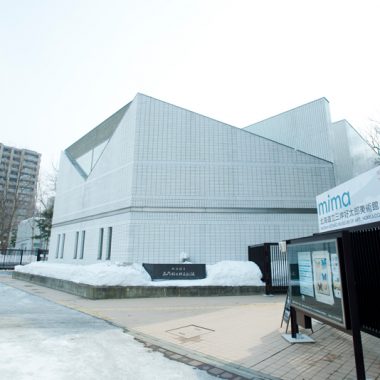 Migishi Kotaro Museum of Art, Hokkaido (mima)
Keyword: 31 years old
This venue will exhibit work by Kotaro Migishi as well as by other artists from Hokkaido and elsewhere created when they were 31 years old, the same age as Migishi when he died. The exhibition is based on a plan developed by the artists Satoru Aoyama and Ryosuke Hara, whose work will also appear.
Migishi Kotaro Museum of Art, Hokkaido (mima)
Shiryokan (Former Sapporo Court of Appeals)
Daily experiments unfolding at a cultural property
At the Shiryokan which is a designated Tangible Cultural Property of Sapporo, new works will be presented by artists whose practices are closely related to the festival's theme. The exhibition will occupy the whole venue, indoors and outdoors, featuring artworks dealing with the idea of sustainability as well as the history of the venue itself. An artistic experiment is planned to take place throughout the festival: an artist will try to camp in the front yard outside the building.
Shiryokan (Former Sapporo Court of Appeals)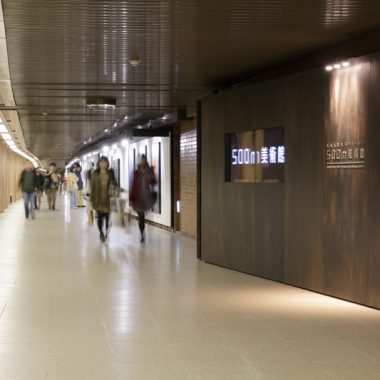 Sapporo Odori 500-m Underground Walkway Gallery
Hunt for yourself in a kaleidoscope of people and other species
Utilizing its particular specificity, this venue will be used for exhibiting a huge panoramic computer drawing by Klaus Pobitzer. His new work will feature portraits of local residents, historical figures, pop stars, politicians, robots and other strange beings, mixing past and present, facts, fiction and post-truth. An invitation for the viewers to consider what is truth today, in a medialized reality saturated by the on-line information.
Sapporo Odori 500-m Underground Walkway Gallery