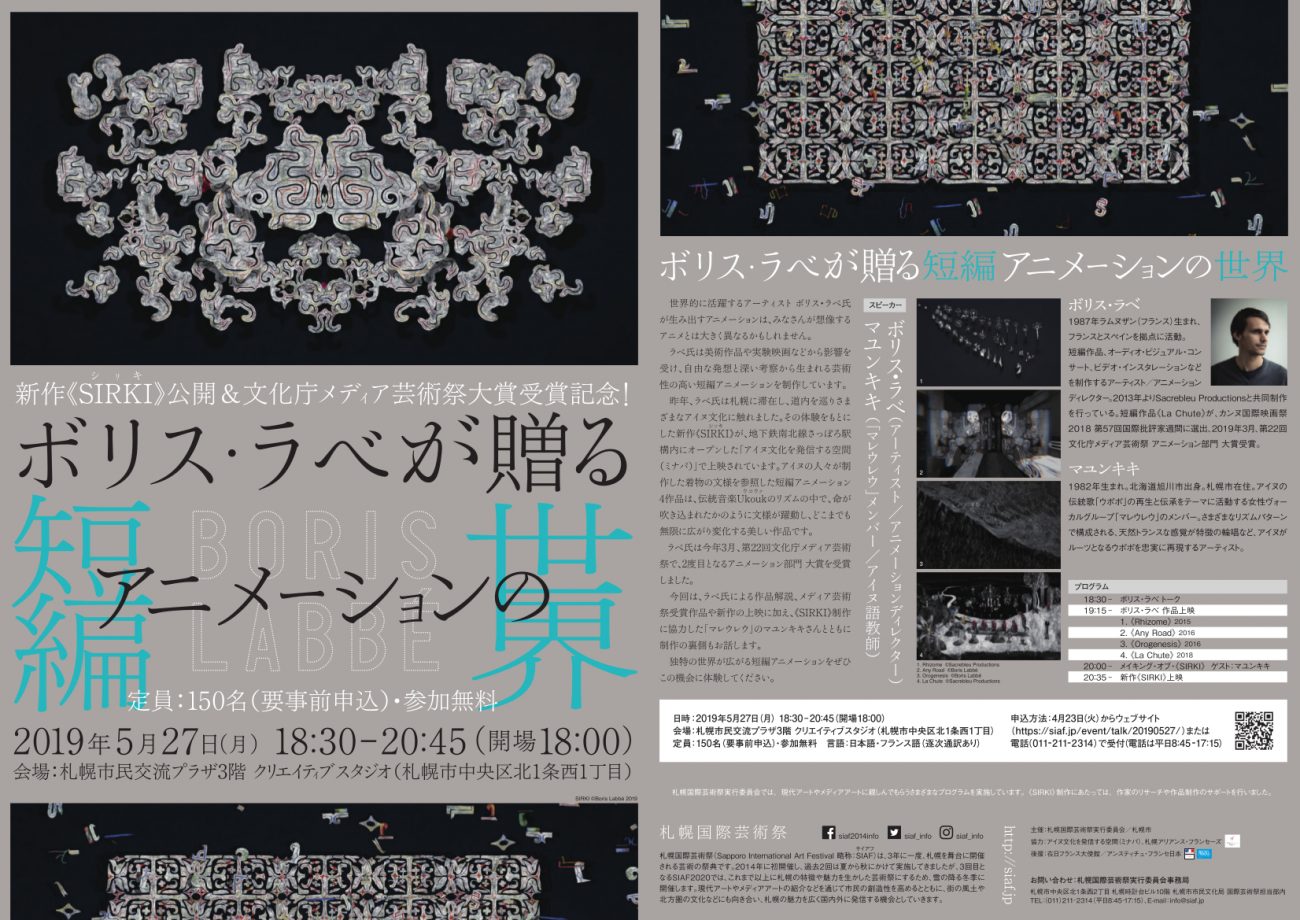 New work "SIRKI" published and commemorated the media arts festival grand prize award of the Agency for Cultural Affairs!
The world of short animations given by Boris Labe
We invite Mr. Boris Rabbe, who won the Media Arts Festival Grand Prize of March 2019, and will present screenings and commentary on works that have been produced so far.
Mr. Labe is the author of the animated "SIRKI" filmed at "Space for Ainu culture (Minapa)", which was created by referring to the kimono pattern produced by the Ainu people.
Along with Mayunkiki of "Mareureu" who cooperated with the production on the day, I will also talk about the other side of the work production.
---
[Speaker] Boris Labe (artist / animation director) Mayunki ("Mareureu" member / Ainu language teacher) [Language] Japanese / French (with French / Japanese consecutive interpretation available)
Event Details / Application
[Date and time]
Monday, May 27, 2019 18:30-20:45 (opened at 18:00)
[Venue] Sapporo Citizens' Exchange Plaza the third floor creative studio (Chuo-ku, Chuo-ku, Sapporo 1)
[Expenses] 150 people (application required / first-come-first-served) free of charge
【application】 Accepted by the following application form or telephone (01-211-2314) (telephone 8:45 to 17:15 on weekdays)
PDF downloadfile_download