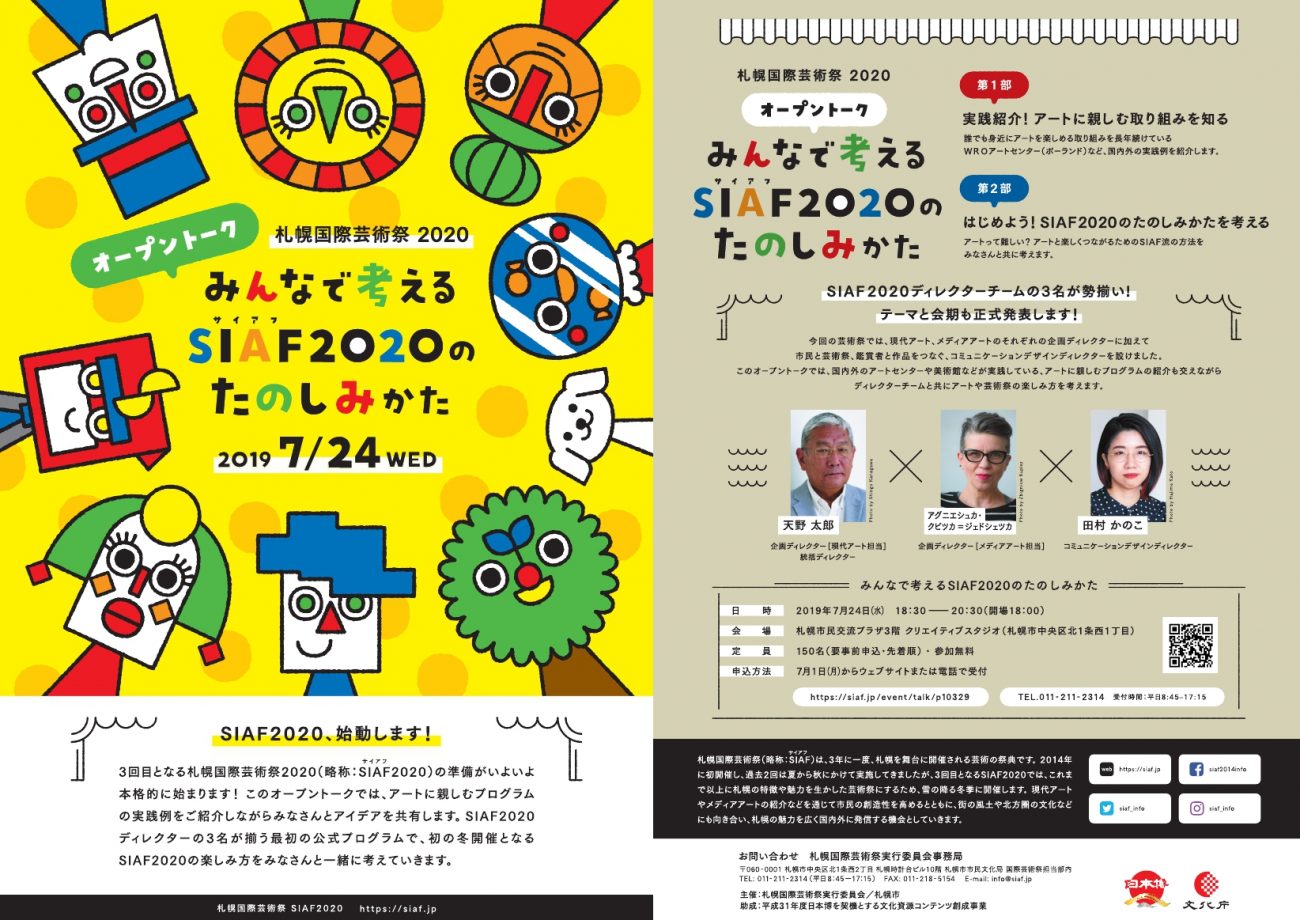 SIAF2020 Open Talk
How to enjoy SIAF2020 together
Art is difficult! Do not you think so? In this open talk, we will introduce the art-famous programs held by art centers and art galleries in Japan and overseas, and work with the SIAF2020 director team on how to enjoy art and art festivals. This is the first official program with three directors of SIAF2020. We will also announce the session and theme of SIAF2020, the first winter event, so please join us.
---
<Program>
[Part 1] Practice introduction! Learn about art-friendly initiatives
We introduce practical examples from Japan and abroad, such as the WRO Art Center (Poland), which has been working for many years so that anyone can enjoy art.
[Part 2] Let's get started! Is it difficult to think about how to enjoy SIAF2020?
We will work with you on the SIAF way to enjoy art.
<Speaker> Taro Amano / Curatorial Director (Contemporary Art) / Director in Chief
Agnieszka Kubicka-Dzieduszycka / Curatorial Director (Media Art)
Kanoko Tamura / Communication Design Director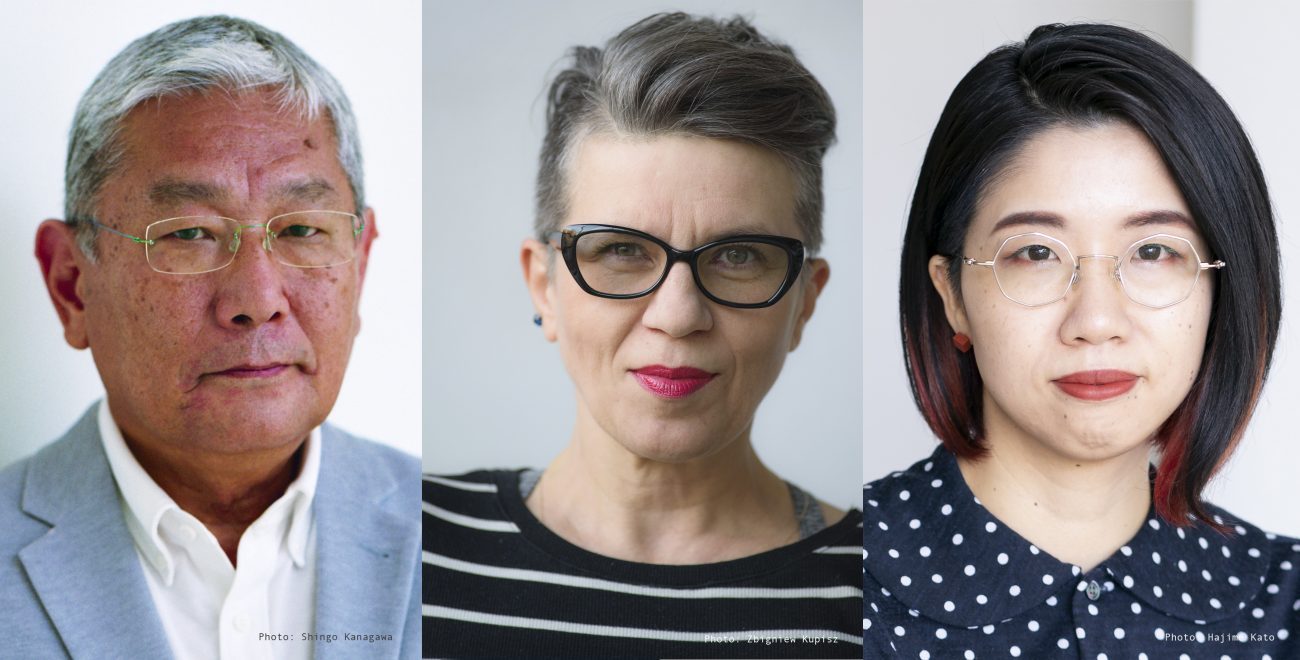 <Panelist>
Akiko Sakamoto/ Kumamoto City Museum of Contemporary Art Curator
Daiichi Yamaoka / Yamaguchi Center for Arts and Media [YCAM] Educator
Midori Inoue / Sapporo Art Park Art Museum Curator
Ayako Hizumi / Sapporo Community  Plaza SCARTS Curator

How to enjoy SIAF2020 together
[Date] Wednesday, July 24, 18: 30–20: 30 (Opening 18:00)
[Venue] Sapporo  3F Creative Studio (Kita 1-jo Nishi 1-chome, Chuo-ku, Sapporo)
[Capacity] 150 people * Application required from the following application form
[cost] Free
PDF downloadfile_download