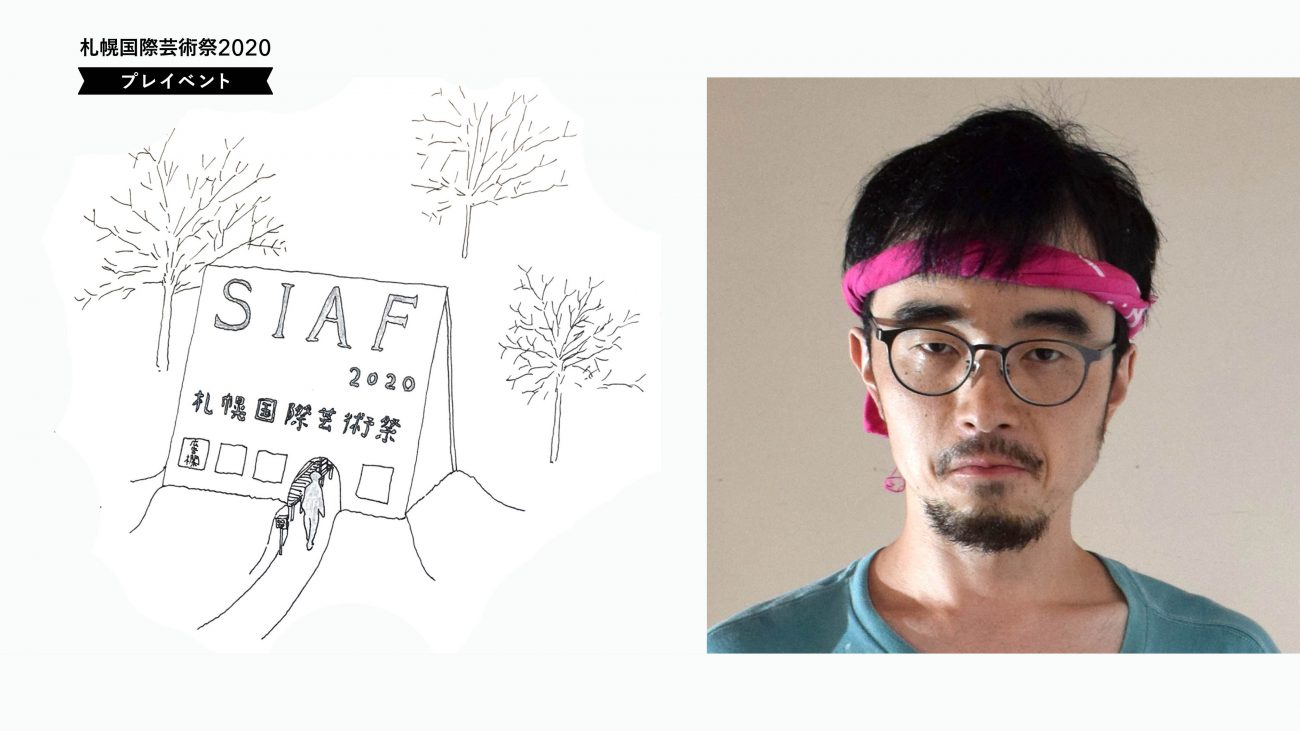 SIAF2020 pre-event
【Canceled】 Artist talk by Satoshi Murakami "What does it mean to live in snow? *Only Japanese
* The following events have been canceled due to the effects of the new coronavirus.
A pre-event to introduce participating artists will be held for SIAF2020. The first one is a talk event with Satoshi Murakami, who is conducting winter research. So far,  Murakami has been presenting works in which he lives in his own styrofoam house and lives while moving with the house. At SIAF2020, he will try to live in the "Advertising Sign House", which will be installed in the front yard of Shiryokan. In this talk, Tomoaki Maruta, a SIAF2020 architect (working to design and construct an exhibition with artists and curators), will talk about "life" from the perspective of buildings / living spaces.
Date / Saturday, February 22, 2020 14: 00-16: 00
Venue / Shiryokan(Former Sapporo Court of Appeals), 1st floor SIAF Lounge
Speaker / Satoshi Murakami (Artist for SIAF2020), Tomoaki Maruta (SIAF2020 architect)
Capacity / 30 people (application unnecessary, on the day of arrival) 
Inquiries / Sapporo International Art Festival Executive Committee Secretariat
TEL 011-211-2314  E-mail: info@siaf.jp
---
Satoshi Murakami
Born in Tokyo in 1988. Activities based in Tokyo. Graduated from Musashino Art University's Department of Architecture in 2011. In 2014, he started a project to live in a house where he lives in a styrofoam house he created. He is looking for ways to reverse introspection and convert it into social action. He has authored "Walking Over Houses" (Fukuinkanshoten, 2019) and "Walking Over Houses" (Yushobo, 2017). In 2017, stayed in Orebro (Sweden) under the Agency for Cultural Affairs Emerging Artists Overseas Dispatch Program.
Tomoaki Maruta
Born in Okazaki, Aichi Prefecture in 1976, lives in Sapporo. Representative of Tomoaki Maruta Architects. After graduating from the Department of Architecture, Faculty of Science and Engineering, Meijo University, became independent after working for Sekisui House Co., Ltd., and Tomoaki Uno Architectural Office. In addition to performing stage art planning centering on architectural design of houses and stores, he has been the architect of Aichi Triennale 2016 (Okazaki venue), 2019 (Aichi Arts Center), and Sapporo International Art Festival 2017 and 2020.
SIAF2020 pre-event artist talk
What does it mean to live in snow?
Date and time | February 22, 2020 (Sat) 14: 00-16: 00 (opening 15:45)
Venue | Sapporo City Museum, 1st floor SIAF Lounge (13-chome Odori Nishi, Chuo-ku, Sapporo)
Capacity | About 30people (application unnecessary, on the day of arrival) expenses | Free
language | Japanese