About SIAF2014
Theme
Theme
City and Nature
Sub-themes
[Nature] [City] [Economy, Community and Life]
The land which was named Hokkaido after the Meiji Restoration
can be seen as a symbol of Japan's modernization due to the part it played.
Even the indigenous people and nature of Hokkaido
were not immune from that modernization.
By looking back on our past through art we can explore the concept of nature,
cities, economy and lifestyles in Sapporo/Hokkaido in the 21st century
(the concept of social sculpture).
Leading-edge work based on the themes will be displayed
in the most suitable places.
Theme & Message – Video
JASRAC No.J130519435
Logo Design
The Creative City Sapporo International Art Festival Executive Committee invited the submission of designs for the Sapporo International Art Festival 2014 official logo, which is intended to build name recognition for the event at home and abroad.
The Committee received 343 designs from 222 contributors from various walks of life in Hokkaido during the 55-day period from December 19, 2012 to February 11, 2013. The design shown here was selected by Sapporo International Art Festival Guest Director Ryuichi Sakamoto and adopted by the Committee as the official festival logo.
The logo of the Sapporo International Art Festival 2014 is based on the "S" of Sapporo, and suggests a harmonious blend of city and nature – the basic concept of the event. The signature color design of the logo represents trees and earth.
The logo symbolizes the continuity of the event in its evolution as an art festival at which locals can exercise creativity and help to carve out a society through participation amid Sapporo's rich natural environment and urban functions like trees growing on the city's fertile land.
What is the Creative City Sapporo initiative? / Accession to the UNESCO Creative Cities Network
What is the Creative City Sapporo initiative?
A Creative City is defined as one focused on efforts to promote industrial development and local revitalization based on creativity represented by a wealth of expression in culture and art. The concept has recently attracted attention as a model for strategic urban development.
Sapporo's variety of internationally acclaimed cultural and artistic facilities and events make it the ideal place to cultivate creativity.
Cultural and artistic enterprises have the power to move people, filling them with emotion, stimulating them and motivating them to do new things. This in turn leads to further creative activities that give birth to innovation and fuel the emergence of new products and industries.
Sapporo needs to ensure the active use of its creativity-nurturing infrastructure and learn from other creative cities in Japan and elsewhere that have restored their appeal through related activities. Such development will help to advance its Creative City initiatives as part of its urban development strategy. The Sapporo International Art Festival 2014 will be held as part of the Creative City Sapporo initiative.
Accession to the UNESCO Creative Cities Network
On November 11, 2013, Sapporo was designated as a member of the UNESCO Creative Cities Network (City of Media Arts), which consists of 41 cities around the world.
Today, the network has three Cities of Media Arts – Lyon (France), Enghien-les-Bains (France) and now Sapporo.
With urban areas themselves viewed as media, UNESCO's City of Media Arts designation is given in recognition of cities that promote cultural and artistic expression using new media technology to help to foster the development of local industry and international tourism exchange. Such cities also seek to promote spontaneous creative activity among local residents and to encourage related economic activity.
The specific initiatives of Sapporo include 3D projection mapping at the Sapporo Snow Festival and advanced media art exhibitions scheduled to take place during SIAF 2014. The city also seeks to add value to the whole of its urban environment using new media technology, and encourages residents to join its city planning efforts through social media and other channels. These efforts will also tap local knowledge and creativity toward the resolution of urban environmental problems.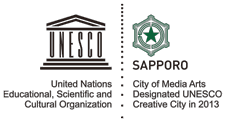 The UNESCO Creative Cities Network consists of seven thematic networks of culture and art (Literature, Film, Music, Crafts and Folk Art, Design, Media Arts, and Gastronomy). Its member cities focus on individual themes and implement creative policies while promoting the development of next-generation creative industry, tackling future urban issues and fostering worldwide sustainable urban development through mutual cultural and economic exchanges.
Associate Team
Planning Advisor
Akira Asada
Born in Kobe in 1957, Asada serves as the Dean of the Graduate School at the Kyoto University of Art and Design and also teaches Philosophy of Art there. He also works as a critic in a wide range of fields, including politics, the economy, society, and art (literature, film, drama, dance, music, fine art, and architecture). Asada's books include Structure and Power (Keiso Shobo), A Theory of Escape and The Music of Hermes (both Chikuma Shobo), The End of Cinema's Century (Shinchosha Publishing), Beyond "The End of History" (collection of dialogues; Chuokoron Shinsha). He also served as a co-editor of Japanese quarterly journals InterCommunication and Hihyokukan (Critical Space).
---
Planning staff
Associate Curator
Shihoko Iida
〈 Independent Curator 〉
Shihoko Iida was born in Tokyo in 1975. She was a member of the Tokyo Opera City Cultural Foundation from 1998 to 2009 for the inauguration of its Art Gallery (TOCAG), where she served as Curator until August 2009. Iida was posted in Brisbane, Australia and Seoul, Korea as Visiting Curator from 2009 to 2011. Now based in Nagoya City, Iida works as an Independent Curator in exhibition planning, and also contributes articles to magazines and gives lectures. Her recent work includes stints as Official Curator of Japan Participation for the 15th Asian Art Biennale Bangladesh 2012 and Co-Curator at the Aichi Triennale 2013.
Major exhibitions on which Iida has worked include:
Wolfgang Tillmans – Freischwimmer, 2004, TOCAG, Tokyo
Rapt! 20 contemporary artists from Japan (hosted by and co-curated with the Japan Foundation), 2005 – 2006, various cities in Australia
Trace Elements – spirit and memory in Japanese and Australian photomedia (co-curated with Performance Space), 2008, TOCAG, Tokyo/2009, Performance Space, Sydney, Australia
Omnilogue: Journey to the West (hosted by and co-curated with the Japan Foundation), 2012, Lalit Kala Academy Gallery 1 & 2, New Delhi, India
Associate Curator (Media Art)
Yukiko Shikata
〈 Media Art Curator 〉
Yukiko Shikata was born in Kyoto Prefecture and is currently based in Tokyo. She is a guest professor at Tama Art University and Tokyo Zokei University, lecturer at IAMAS (Institute of Advanced Media Arts and Sciences), and artistic director of "ATSUKOBAROUH arts drinks talk". Shikata curated many exhibitions and projects such as at Canon ARTLAB (1990-2001), Mori Art Museum (2002-04) and NTT InterCommunication Center [ICC] (2004-10) as well as independent projects. Her recent projects include "Mission G: sensing the earth" (ICC, 2009-10), "polar m" by Carsten Nicolai + Marko Peljhan (Yamaguchi Center for Arts and Media/YCAM, 2010-11, co-curated), "Possible Water" (Goethe Institut Tokyo, 2012), Seoul International Media Art Biennale "Mediacity Seoul 2012" (Seoul City Museum, Korea, 2012, co-curated), UBERMORGEN "KRAFT | School of Energy" (3331 Arts Chiyoda, 2012), and "Money after Money | Credit Game 2013". Shikata has also participated as a judge in many art competitions including Prix Ars Electronica, UNESCO Digi-Art Prize, Nam June Paik Award and Japan Media Arts Festival.
Regional Director
Satoshi Hata
〈 Artist / Art Director 〉
Born in 1960, Hata lives and is based in Sapporo. His works as an artist and his activities extend beyond Sapporo, including overseas. In 1995 he resided in Germany with funding from the German Academic Exchange Service (DAAD) and contributed works to numerous Japanese and overseas exhibitions. On the site of CAI02 Contemporary Art Gallery in which he is the director, and the other occasions he has curated a number of exhibitions by young artists from Hokkaido, overseas (in Germany, China, and Poland), and more recently he has also worked as a performing-arts director. In 2011 he acted as artistic director of the Sapporo Pre-Biennale Contemporary Art Exhibition 2011 held at the Hokkaido Museum of Modern Art and the Sapporo Art Museum as part of a privately funded initiative to hold an international art festival in Sapporo. He received the Sapporo Culture Encouragement Prize in 2004 and the Hokkaido Culture Encouragement Award in 2012.
Chief Project Manager
Mami Odai
〈 AIR Producer / Art Director 〉
Mami Odai was born in 1966 in Hiroshima, Japan.
After her career in the 3ART PROJECT (Aoyama, Tokyo), she worked in the Tokachi International Contemporary Art Exhibition: Demeter from 2001 to 2002 (Obihiro, Hokkaido). From 2003 she became part of the NPO association S-AIR(Sapporo, Hokkaido) and is in charge of directing the Artists in Residence Programme (AIR), conducting local revitalization art projects, planning for the Artists in School Programme, and producing the Sapporo2 Project (an art project related to snow and the shoveling out of snow in Sapporo). Ms. Odai was also dispatched to Trans Artists (Amsterdam, the Netherlands), an international AIR research institute, from 2008 to 2009 and conducted an investigative study on cultural policies of the Netherlands and on how to support AIR and the artists. She was the director of Arcus Project IBARAKI from 2010 to 2011, and is currently stationed in Sapporo.
Ms. Odai works on activities that support projects of artists and AIR within Japan such as networking Arts Chiyoda 3331 with new AIR associations in Japan and being involved with Move Arts Japan, which has increased the possibilities for a cyclic AIR program.
Project Manager
Takahiro Urushi
〈 AIS Planning CEO / Art Coordinator 〉
Takahiro Urushi was born in Hokkaido in 1977. He graduated with an M.A. from Miyagi University of Education in 2004.
In 2002, while he was still a graduate student at Miyagi University of Education, he planned out the ROJIART Project inside a shopping arcade in Sendai. Since then, he has been responsible for connecting local communities and societies by planning, proposing, and coordinating various events related to art and culture.
Mr. Urushi is currently the CEO of the general incorporated association AIS Planning and operates, plans, and coordinates art and cultural exchange projects such as the OTODOKE Art programme (Sapporo), Artists in School programme in Tokachi (Tokachi region), city planning for Kannonji City (Kagawa), Toyota Children X Arts Programme (national-scale program), and Network of Education for Communication in Hokkaido(Hokkaido).
Project Manager
Shinobu Kajita
〈 Independent Producer 〉
Shinobu Kajita was born in 1977 that has his origins in Tokyo.
After working as an operation staff member of Free Space ATTIC, he has produced various events without limiting genres such as theater, music, film, and modern art. His recent activities include being the chief curator of "Expressing Fanon" (Sapporo Art Museum) in 2011, creating creative share office "tab", working as curator for "Uroboros Torch – a Masayuki Akamatsu+ exhibition" in 2012, producing Theatre Group 119 (eleven-nine), and conducting creative coordination for "sapporo north2." He puts in his efforts on activities that shuffle different genres such as matching up various industries by utilizing many networks.
Curatorial Project Manager
Sachiko Namba
〈 Curator 〉
Sachiko Namba was born in Hiroshima. After serving as a curator at the Museum of Contemporary Art Tokyo from 2006 to 2011, She set up I plus N Ltd. in Japan to organize art exhibitions and workshops with specific focus on socially engaged art practice. She is co-author of 'Biennale Today' and also the author of 'Curating Contemporary Art in Japan: 1950s to the Present'. Namba's curatorial projects include 'Interweaving Cultures' (2004, Jim Thompson Art Center, Bangkok), 'Garden for Children' (2010, Museum of Contemporary Art Tokyo), and 'Breathing Atolls: Japan-Maldives Contemporary Art Exhibition' (2012, National Art Gallery of the Maldives, Male, travelled to Spiral, Tokyo).
Project Manager
Tomohiko Ogawa
〈 Landscape Artist 〉
Tomohiko Ogawa was born in 1971 in Asahikawa, Hokkaido Prefecture. Since 1999, he has worked as a landscape artist focusing on expanding perceptions of sceneries. Using various styles and locations, Ogawa creates and presents his works and also holds workshops both in Japan and abroad. Along with personal and group exhibitions, he has displayed his works at the 'GOSSA WALKING MUSEUM', 'SAPPORO2 Project', and 'Silent Shadows'.
Ogawa has also been active as a technician for art projects since 2007 and was responsible for creating and displaying works at 'Amanogawa Bridge' (Sami Rintala/ Tokachi Millennium Forest), 'Akasaka Art Flower '08', and Beppu Contemporary Art Festival "Mixed Bathing World" (2012).
http://ogawa-tomohiko.com/
Project Manager
Motohiro Sunouchi
〈 Assistant Professor, Sapporo City University 〉
Motohiro Sunouchi〈Assistant Professor, Sapporo City University〉
Assistant Professor, Department of Design, Sapporo City University. After working at Sony Corporation and Cybozu Labs, he moved to Sapporo. Specializes in design of digital media and cultural archives, media technologies research and media art. He co-founded Ambient sound label "43d" from Sapporo.
Project Manager
Asami Hosokawa
〈 Coordinator 〉
Asami Hosokawa was born in 1977 in Tokyo. After her career in a television
company to organize exhibitions, she stayed in Canada for a year. When she returned to Japan in 2008, she started to work for a secretariat office to organize for festival and was in charge of cooperation with overseas festivals and coordinating visits of artists. From 2013, she has been a
freelance coordinator. Hosokawa has worked include: "Isamu Noguchi Exhibition" (2005, Sapporo Art Museum, Museum of Contemporary Art Tokyo), "Super Escher Exhibition" (2006-, Bunkamura the museum), "Japan Media Arts Festival" (2008-, The National Art Center, Tokyo), "Monomachi"(2013-, The southern Taito-ward, Tokyo), "art and collective intelligence"(2013, Yamaguchi Center for Art and Media (YCAM)). She received the Best Producer Prize of the 12th AMD Award in 2007.
Assistant Manager
Yuji Oshita
〈 Coordinator 〉
Born in 1987 in Yokohama, Japan. After serving as researcher of TOKYO GALLERY+BEIJING TOKYO ART PROJECTS's 60th anniversary catalog in 2010, Mori Art Museum curatorial assistant from 2010 to 2013. Major exhibition on which Oshita has worked include 'KITAKAGAYA CROSSING 2013: MOBILIS IN MOBILI – Crossing Today'(2013).
---
Official Designer
Sapporo International Art Festival 2014
Rikako Nagashima
Graphic designer Rikako Nagashima (born November 11, 1980) graduated from the Department of Visual Communication Design at Musashino Art University in 2003. After working for Japanese advertising company Hakuhodo Inc., she established a design office called village ® in 2014.
Her work focuses on graphic design and also encompasses CI, branding, package design, product design and art direction for advertising. She has her own brand called Human_Nature, and also collaborates with Japanese contemporary artist Tatsuo Miyajima on an anti-nuclear art initiative known as the Peace Shadow Project.
Recent work has included contributions to Mercedes-Benz Fashion Week and the Sapporo International Art Festival, design of the book cover for Aikokusya no Yuutsu (The Patriots' Melancholy) co-authored by Ryuichi Sakamoto and Kunio Suzuki, and the BAO BAO Issey Miyake x Rikako Nagashima Free Hand Bag venture.
Ms. Nagashima has been recognized with numerous awards in Japan and elsewhere, including the Tokyo ADC Award, the Cannes Lions International Festival of Creativity (Design Lions) Silver Prize, the New York ADC Awards Silver Prize, the New York ADC Awards Bronze Prize, the ADFEST Grand Prix, the JAGDA Newcomer Award, the London D&AD Silver Prize, the Warsaw International Poster Biennale Silver Prize, the Japan Package Design Gold Prize and the Japan Ministry of Economy Food Design Awards.
She also served as an international juror at the 2012 New York ADC and at the 2014 One Show.
---
Space Design Advisers
Jun Aoki + Ayako Maruta
Jun Aoki
Born in 1956 Born in Yokohama. Lives and works in Tokyo
Jun Aoki worked at Arata Isozaki & Associates (1983-1990) before establishing his own practice, Jun Aoki & Associates, in 1991. With its distinctive interpretations of site conditions and keenly intelligent manipulation of space, Aoki's architecture has been highly lauded both at home and abroad. Among his best-known early works are Mamihara Bridge (1995, winner of the 8th Kumamoto Landscape Award) and the Fukushima Lagoon Museum (1997, winner of the Architectural Institute of Japan Annual Award). His design for Louis Vuitton Nagoya (1999), with its ingenious handling of a building site that lacked depth through innovative use of a double-skin exterior wall to produce a moiré effect, went on to become the model for other Louis Vuitton stores around the world. Aoki won the 2000 design competition for the Aomori Museum of Art with an avant-garde proposal featured a white brick exterior with the look of a renovated older structure, with white cubic galleries inside and interstices of different scales and proportions between the structure and the earth that also serve as galleries. The museum opened in 2006. Since participating as an artist in the "Continuity/Transgression" exhibition at the National Museum of Modern Art, Tokyo (2002), Aoki has explored and criss-crossed the interzone between architecture and art. He held a solo exhibition at TARO NASU in Tokyo (2009).
For the Aichi Triennale 2013 he formed the team SPIDERs with Hiroshi Sugito and implemented a bold project in which the front and rear of the Nagoya City Art Museum were reversed and Kisho Kurokawa's architectural design radically reinterpreted. Among his key publications are Jun Aoki Complete Works 1 (INAX, 2004), Jun Aoki Complete Works 2 (INAX, 2006), and Harappa to yuenchi (Vacant Lots and Amusement Parks) (Okukusha).
Ayako Maruta
Born in 1978 Born in Niigata. Lives and works in Sapporo
Ayako Maruta established Office Ayako Maruta in 2006, after working at Jun Aoki & Associates from 2003 to 2006. Since then, she has gained acclaim for her work in a wide range of fields not strictly limited to architecture, including interior design for commercial facilities, spatial design for exhibition venues, and installations. She moved her office to Sapporo in 2009. Maruta's design employs familiar materials to create unprecedented spaces, with the themes of aggregation, arrangement, and freedom.
In 2007 she received the Good Design Award and the JCD Design Award for Best New Designer for DAILY FRESH STORE (Tokyo, 2007), in which she assembled an array of square steel panels and magnet pieces to create walls that can be freely rearranged according to functional and design needs. In Suspended Figure (2008), an installation at Diesel Denim Gallery in Aoyama, Tokyo, she hung lamps used at construction sites from the ceiling with cables to create beautiful arches and pillars. She held the solo exhibition "Circus" at Prismic Gallery, Tokyo in 2009. At SIAF2014, she collaborates with Jun Aoki as the Space Design Advisers.
---
Venue design
Oliver Franz(Former Hokkaido Government Office Buikding(Red BricK))
Born in 1979 in Switzerland。designer (silent. Creative Director and Founder)
Oliver Franz originally worked as a furniture craftsman before going on to study design in Switzerland and Sweden. He has worked in various design studios in Sweden, San Francisco and Japan. In these roles, Oliver developed mainly electronic consumer goods. In 2009, Oliver started the design atelier "silent." and strives to create sustainable products that combine traditional techniques and modern design. More recently Oliver co-founded a separate design office "idéel-lab", based in Switzerland and Japan, which provides extensive design services. Recently, Oliver has been able to mix his passion for aesthetics and sustainability with the arts, working on exhibitions, creating innovative spaces for a variety of exhibition types. He lives and works in Kyoto.
---
General Producer
Sapporo International Art Festival 2014
Mitsuhiro Takemura
Born in Tokyo in 1954, Takemura lectures on creative industries and media arts in his role as a professor at Sapporo City University's School of Design. He also pursues research on Creative City policies in Japan and elsewhere and promotes global collaborative research on social media environments, creative economy and other topics.
As a pioneer in research on media aesthetics and cyberculture in Japan, the various roles Takemura has held include those of a jury at the Nagoya International Biennale ARTEC, a member of the first World Wide Web Jury at Prix Ars Electronica 1995 (Austria) and a member of the editorial board of the InterCommunication quarterly publication. He has also led digital cultural heritage projects in Kyoto City, Ishikawa Prefecture and Okinawa Prefecture as part of his work in the practice of digital archive informatics relating to regional cultural resources. He has published a range of books, including Saiba media no gingakei (lit. The Cybermedia Galaxy; Film Art Inc.), Media ekusutashi (lit. Media Ecstasy; Seidosha, Inc.) and Dejitaru japanesuku (lit. Digital Japanesque; NTT Publishing Co., Ltd.). In 2003, he received the 19th Telecom Social Science Award of the Telecommunications Advancement Foundation in recognition of a publication entitled Kioku no yukutate: dejitaru a kaivu no bunka keizai (lit. Developments of Memories: cultural economy of digital archives; University of Tokyo Press). He also received the 2007 Award of the Director-General of the Hokkaido Bureau of Telecommunications in recognition of his research and initiatives. He currently serves as Director of Creative City Consortium (NPO), advisor to TMT Strategies (New York, USA) and Director of Sapporo Media Arts Lab (SMAL).
Greeting from The Chairperson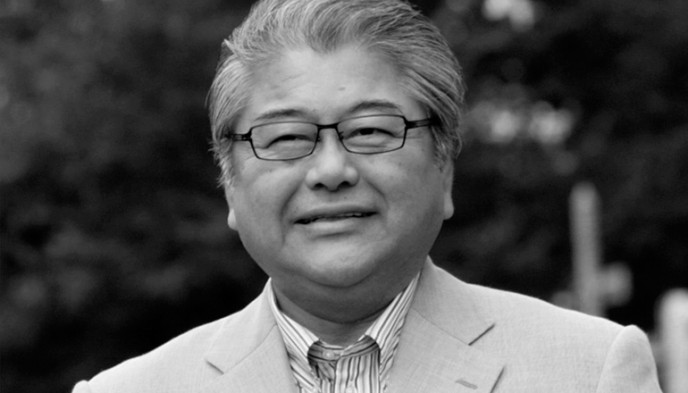 Introduction
The global economic crisis and the triple earthquake-tsunami-nuclear disaster that struck Japan in March 2011 prompted many of us to reflect on our lives and realize we're at a major crossroads that will bring changes to civilization. With this in mind, we Sapporo residents should be proud of our city, which is seen by many as one of Japan's most attractive, and should work to pass on a better environment to future generations.
Sapporo declared itself a Creative City in 2006. It encourages locals to express their creativity in a manner that will spur related activities in daily life and in industrial, cultural and various other circles. The local government also works to promote the city's widespread appeal globally.
The Sapporo International Art Festival 2014 (SIAF 2014) is being organized as part of the Creative City Sapporo initiative.
Preparations for SIAF 2014 are in progress under the stewardship of Guest Director Ryuichi Sakamoto.
Based on the theme of City and Nature, the event will provide opportunities for residents to envision the future and examine how cities can coexist with nature via a reassessment of history, culture, natural characteristics, urban functions, local economy/industry and even lifestyles in the context of art.
In response to the city's application for membership of the UNESCO Creative Cities Network in the field of media arts, Sapporo was designated as Asia's first City of Media Arts in November 2013.
With the organization of SIAF 2014 and the application for membership to the UNESCO Creative Cities Network, the Creative City Sapporo International Art Festival Executive Committee aims to achieve related synergies by simultaneously enhancing the regional power of culture based on local creativity, promoting media arts and helping Sapporo to advance as a Creative City. The Committee also aims to support the city's advancement as an international center of culture and art based on a long-term vision.
Fumio Ueda
Chairperson
Creative City Sapporo International Art Festival Executive Committee
Mayor of Sapporo
Executive Committee
■ Chairperson
Fumio Ueda [Mayor of Sapporo, City of Sapporo]
■ Vice Chairman
Iwao Takamuki [CHAIRMAN, SAPPORO CHAMBER OF COMMERCE & INDUSTRY]
Mitsuhiro Takemura [Professor (Media Design), Sapporo City University / Director, Sapporo Media Arts Lab (SMAL) / Director, Creative City Consortium]
Shigeo Okuoka [Art Critic]
■ Member
Ryuzo Yokouchi, Chairman, North Pacific Bank, Ltd.
Yoshihiro Sekihachi, President, The Hokkaido Bank, Ltd.
Masatoshi Murata, President, The Hokkaido Shimbun Press
Hisao Hoshino, Chairman, Sapporo Tourist Association
Tomokatsu Fukui, Executive Director, Sapporo Electronics & Industries Cultivation Foundation
Michimasa Hashimoto, Vice President, Sapporo Cultural Arts Foundation
Jiro Moriyama, Representative of Hokkaido Office, The Asahi Shimbun Hokkaido Office
Hiroyuki Kawaguchi, President, The Mainichi Newspapers Hokkaido District Office
Hiroshi Mizutani, Corporate Officer/Chief Executive  Hokkaido Branch Office, The Yomiuri Shimbun 
Norio Wachi, Branch Manager, Nikkei Inc. Sapporo Branch Office
Hiroyuki Nakata, Director of Sapporo Station, Japan Broadcasting Corporation
Takashi Watanabe, President, HBC Hokkaido Broadcasting Co., Ltd.
Hirotaka Kobayashi, President,The Sapporo Television Broadcasting Co., Ltd.
Minoru Toizumi, President, HTB Hokkaido Television Broadcasting Co., Ltd.
Nobuaki Suga, President, UHB Hokkaido Cultural Broadcasting Co., Ltd.
Naouyuki Sekiguchi, CEO/President, Television Hokkaido Broadcasting Co. Ltd.
Yoshisuke Matsuzaki, President, The STV Radio Broadcasting Co., Ltd.
Nobuko Usami, President, AIR-G' FM Hokkaido Broadcast Co., Ltd.
Nobuyuki Shibano, CEO, FM North Wave Co., Ltd.
Mitsuharu Watanabe, Director, Mayor's Policy Planning Office, City of Sapporo
Toshiaki Kani, Director General, Tourism & Cultural Affairs Bureau, City of Sapporo
■ Adviser
Tenei Abe, Chairman, Hokkaido Cultural Organization Conference
Yoriko Mizuta, Curatorial Deputy Director, Hokkaido Museum of Modern Art
Taro Amano, Curator in Chief, Yokohama Museum of Art
Kiyohiko Kitamura, Dr./Professor, Hokkaido University Graduate School of Letters
Tomoyoshi Sato, Director, Sapporo Art Museum